Primary School
Medical checkup
Health is an important factor in today's competitive world. A healthy child is one who is active and can prove him/herself in academic as well as extracurricular activities. To check this our school organized a medical checkup by doctors of Apurva Samajik Pratishatan.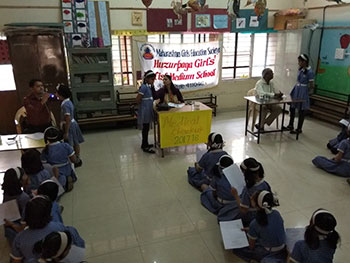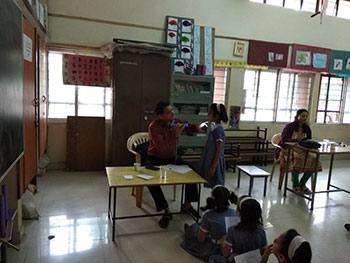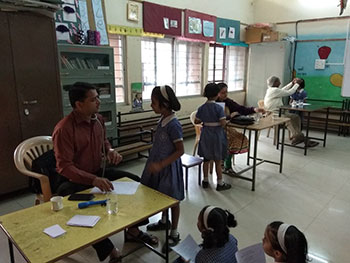 Republic day
On the occasion of Republic day, our school organized cultural activities and prize distribution of sports competition. The event was successfully executed by school staff in the presence of school committee members.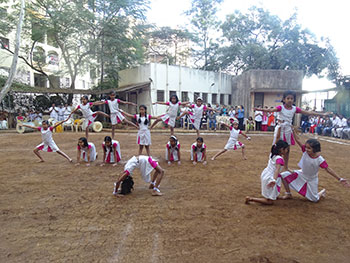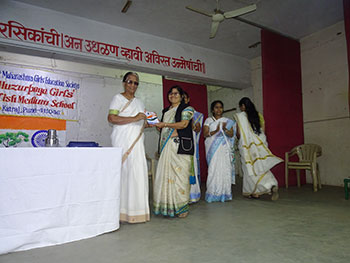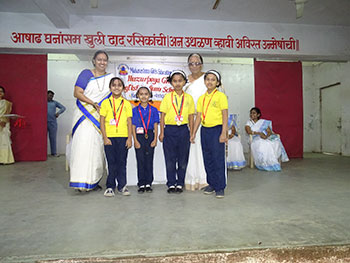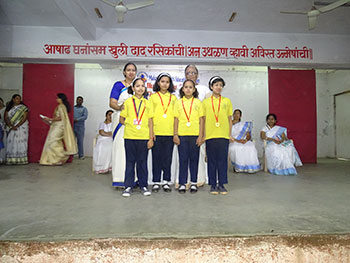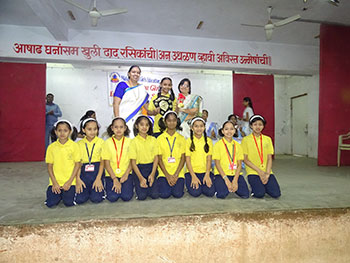 Sports week
Sports week - one of the major events of our school was successfully conducted from 8th Jan. to 13th Jan. 2018. The event was inaugurated by Mr. Ramakant Sonawani sir by lighting the torch. Individual games and team games were conducted for primary as well as preprimary section. Students enjoyed the event thoroughly. They also learnt discipline and team spirit through the event.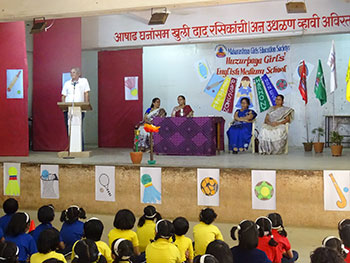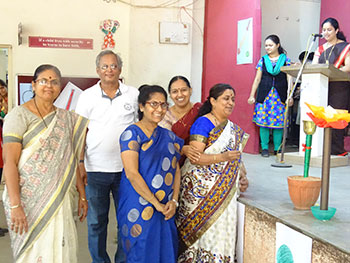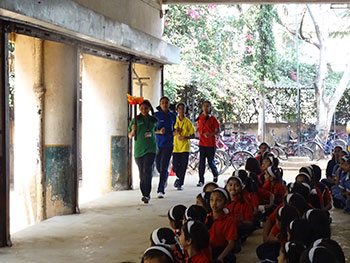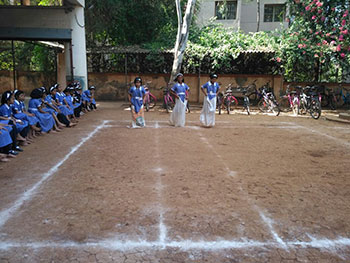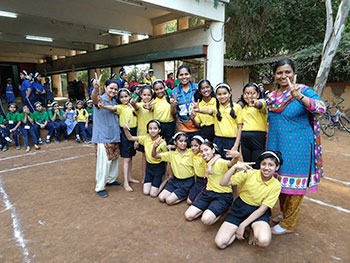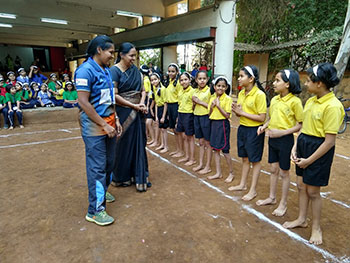 Exhibition
Primary and preprimary section exhibited variety of teaching aids in an exhibition named "Exploring Your World". Many topics were covered like mini bazar, vegetable market, science projects and art and craft display. We got an overwhelming response from parents.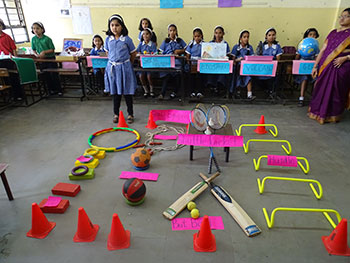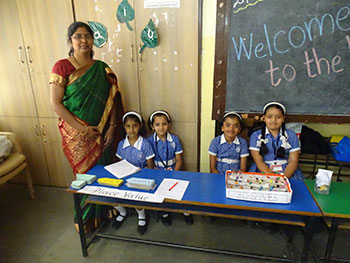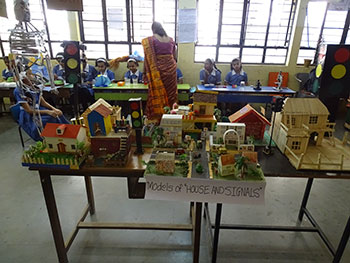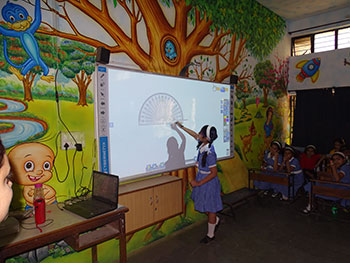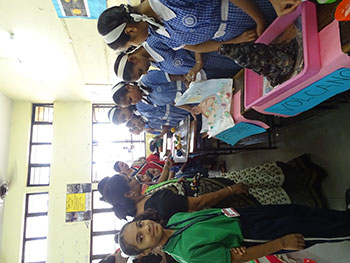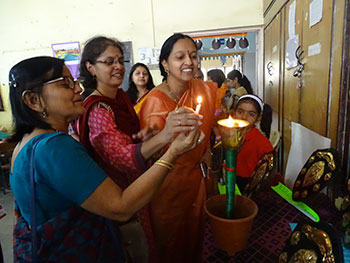 Reading Session
We organized a session 'Make Reading Habitual' for parents. Resource person was Mrs. Uma Hiremath from scholastic, India. Parents responded well, few expressed their feelings and experiences about reading habit, which made the session quite interactive.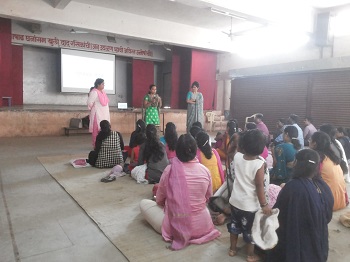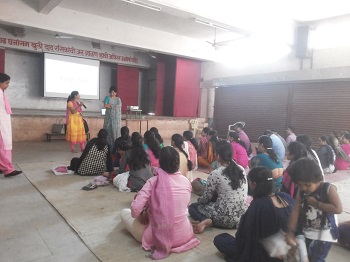 Good Touch and Bad Touch
School organized an awareness session on "Good Touch and Bad Touch" for primary and preprimary section. Session was conducted by USK foundation and Reflection Child Psychology and Counseling Center. Children responded well.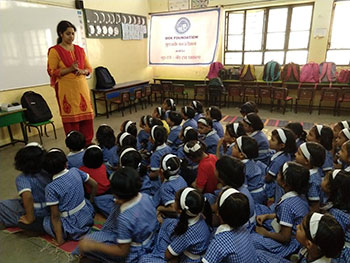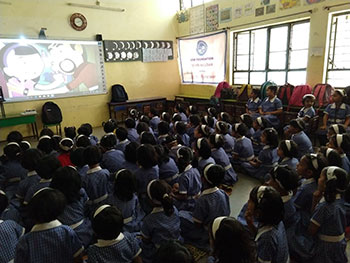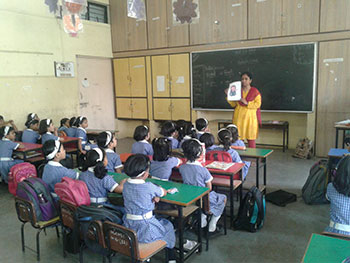 Picnic
Annual school picnic is the most favorite and awaited event of the year. This year it was at 'Rest in forest' resort at Jhambhulpada. Students had a blast in rain dance, swimming pool and play area. They also enjoyed the bullock-cart ride. It was an enthralling and memorable experience for all. We also celebrated Christmas and visited the Parle Biscuit Factory.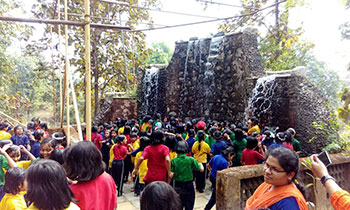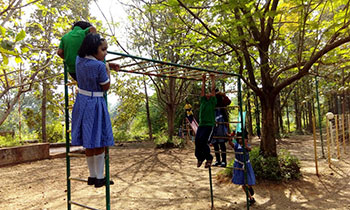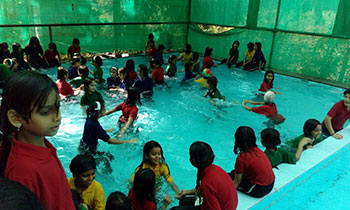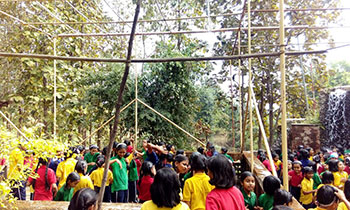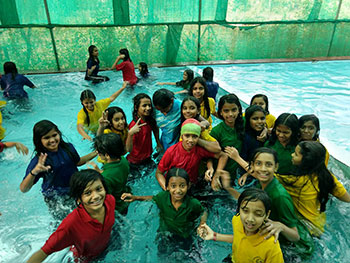 Health and Hygiene Session
We organized "Health and Hygiene" session for students. As a step ahead, a team of expert doctors had a dialogue with the students of 5th and 6th Std. about 'how to take care of health & hygiene in special days' along with their parents.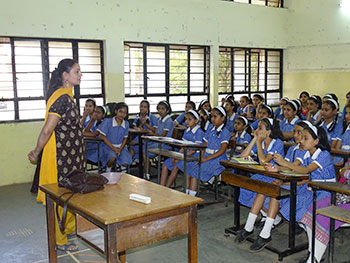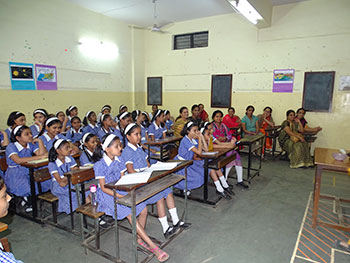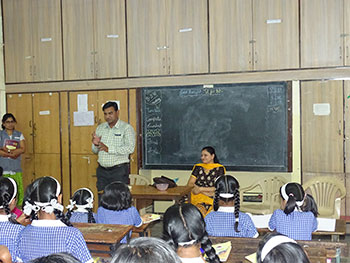 Athletics Meet
School participated in the Interschool competition organized by Sanskriti National School, Pune.
In the event of Long Jump (in the category of 'under 10 year old' students) Arya Payagude (5th std) stood 1st and Bhakti Kumbhar (4th std) stood 3rd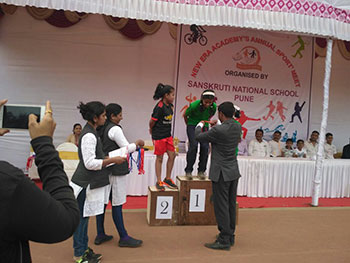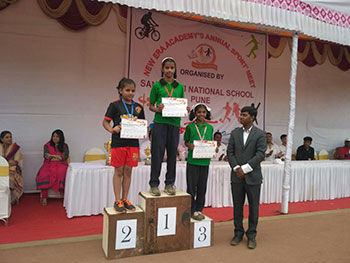 Inter-school Relay Competition (Athletics)
Huzurpaga Girls English Medium School, Katraj primary participated in Pune city Inter-school (Athletic) relay competition 2018 organized by Maharashtriya Mandal Pune and Inventure Academy of Sports, Pune.
School achieved 2nd rank in the category of 'under 10 year old' students. Names of the winners:
Aarya Ghumare
Bhakti Kumbhar
Nayan Manchale
Saee Dandekar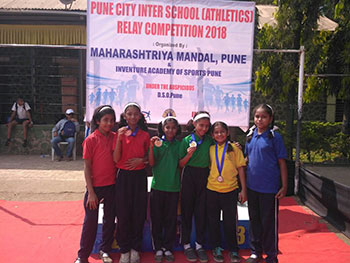 Akhil Bhartiya Sanskrutik Sangh Competition
Huzurpaga Girls English Medium school actively participated in National Harmony (May 2017). It was a cultural fest organized by Akhil Bhartiya Sanskrutik Sangh. Students and guide teachers worked hard to append the quality of their performance "JOGAVA". Children got to learn the importance of time management, team work and synchronization in any given task.
School received the "First Chairman Award" in this dance competition wherein 45 dances from different states were presented.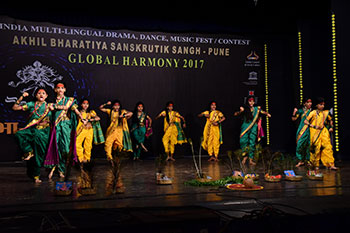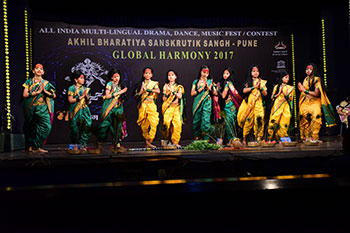 Indra Dhanush Competition
Huzurpaga School participated in the competition called as Indra Dhanush organized by Sanskriti School on 5th August at their Bhukum campus. Students participated in variety of competitions like fancy dress, drawing, slogan making, shloka recitation and thumb painting.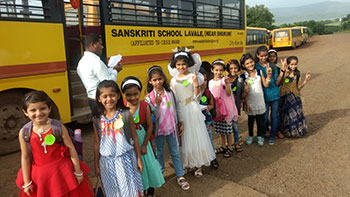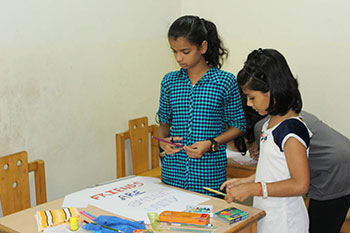 Dr. Homi Bhabha Balvaidnyanik Competition
In the month of September 2017 our students of Std. 6th appeared for Dr. Homi Bhabha Balvaidnyanik Competition. It was organized by MSTA (Mumbai Science Teachers' Association). The syllabus for the written exam is as per the CBSE board's Science curriculum of Std. 5th, 6th and 7th.
We are proud to say that two of our students Maithili Nimbalkar and Siddhi Ranjane out of five got qualified for certification.