Primary School
Admissions open
Admissions for 2019 - 2020 are open. To secure your ward's admission, please follow some steps. Even parents with siblings in the school will have to follow the same procedure.
1.
Age Criteria:-
| | |
| --- | --- |
| Class | Age on 30/09/2019 |
| Nursery | 3 years complete |
| Junior KG | 4 years complete |
| Senior KG | 5 years complete |
2.
Only Nursery Admission forms will be available
in the school office on 3
rd
, 4
th
and 7
th
January 2019. Parents should get ward's Birth Certificate along with you.
Time
- 09.00am to 11.00am.
School Timing
Standard 1st to 8th
Monday to Friday - 8:00 am - 3:00 pm
Saturday - 08:00 am - 11:00 am
Contact us -
Email - huzurpagaengmedprimary@gmail.com
Our Staff
Principal - Mrs. Smita Mhaske
Teachers - 20
Sevikas - 3
Sevak - 1
Music Teacher - 1
Dance Teacher - 1
Computer Teacher - 1
Drawing Teacher - 1
Sports Teacher - 2
Subject Teacher - 2
Clerk - 1
Latest Activities
BEST STUDENT 2018 - 19
| | |
| --- | --- |
| STD | NAME OF STUDENT |
| I | RAVEE BIBAVE |
| II | DISHA UBHE |
| III | SHREYA PAWAR |
| IV | BHAKTI DEOKAR |
| V | SHRUTIKA KOKI |
| VI | NIDHI DHAVALIKAR |
| VII | SANIKA GHALSASI |
| VIII | SANSKRUTI SHINDE |
The Maharashtra Girls Education Society expanded its endeavors by establishing institutions from pre-primary to Junior and Sr college. Our pre- primary and Primary schools with English medium at Laxmi Road and Katraj are the out come of their social commitment.

This school was started in the year 2011 because of popular demand and has at present 323 students in Pre-primary and 395 in Primary including 25% free admissions under the Right to Education Act-2009.

We have at present a total of 17 sutaibly qualified teachers including Principal in Primary Section. There are 4 Sevikas in primary section. And One clerk. Entire staff is dedicated and they are regularly offered training through workshops such as spoken English, subject training, phonics training, art and craft etc.

The parent community is very much concerned with all developments of the school and welfare of the children. Their participation and co-operation in the activities deserve compliments. Regular interactive parent-teacher meetings are conducted where the monthly progress and problems are discussed and solved.

Along with the academics, emphasis is also given on health care and personal hygiene.

The school management is receptive to the ideas of principal, teachers, and parents. They have provided all the necessary infrastructural facilities such as ventilated and spacious classrooms, attractive furniture, play- ground, sports equipment, computer lab with 20 computers, library and a multipurpose room for various activities.

The transport system consisting of private autos and vans is under control of transport committee in the school.

SMS system is started to keep the parents updated on day to day basis.

Though academics occupy a major part in our school, We motivate the students to appear in various competitions.
Makar Sankrant and Black Colour Day
We celebrated Black Colour Day on Wednesday, 16th January 2019. The display was arranged like toys, stationary and spices like black pepper etc for the same.
Teacher gave the information about Makar Sankrant. Students were given tilgulwadi to eat.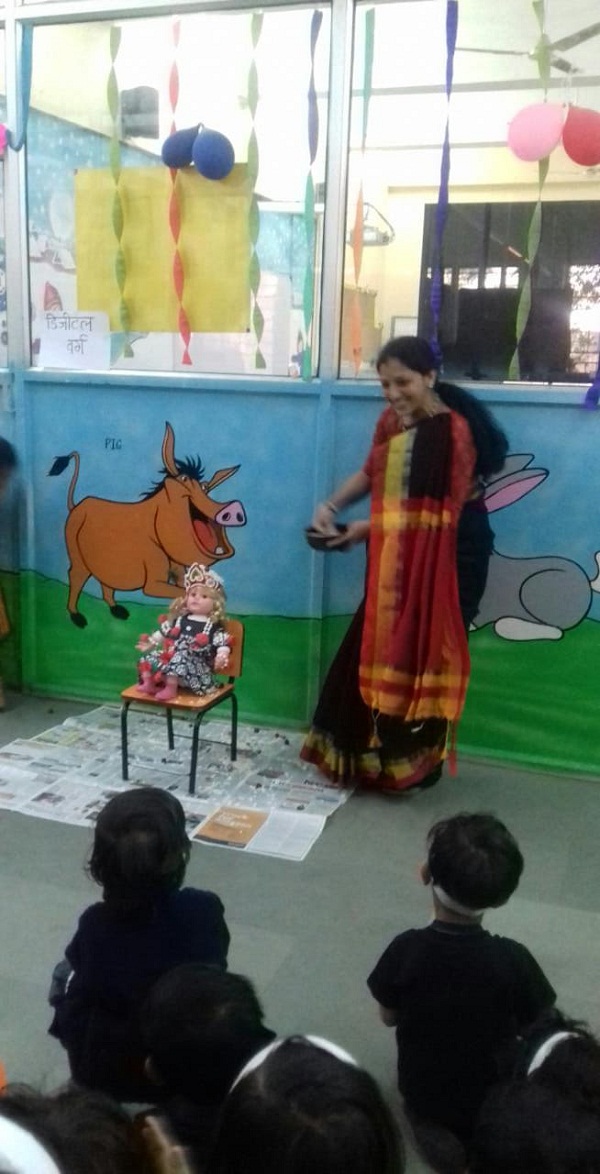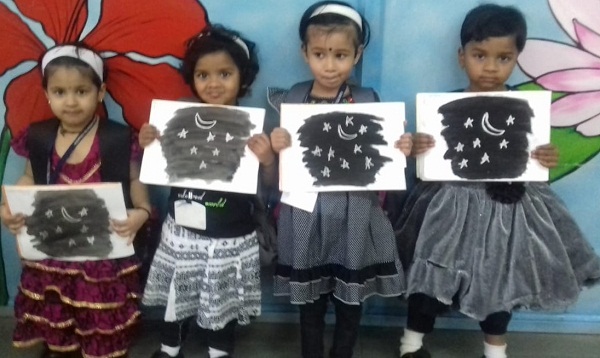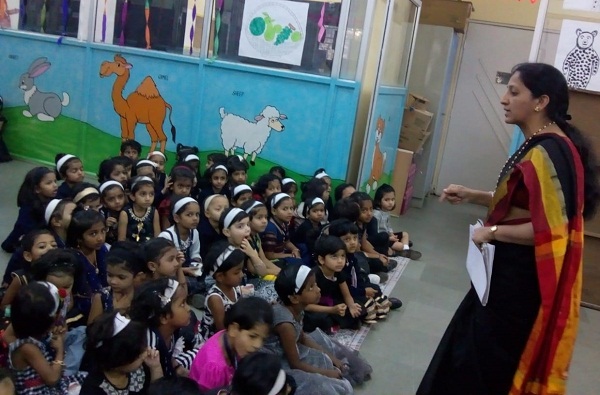 Bonfire
On Friday, 11th January 2019 "Bonfire" was celebrated in the school at 05.30 pm on the school ground. Nursery, Junior KG and Senior KG students were present. Teacher gave the information about the importance of celebrating bonfire. Students were shown the bonfire. The evening concluded with bonfire songs. Children enjoyed themselves. Students' were given bhel to eat.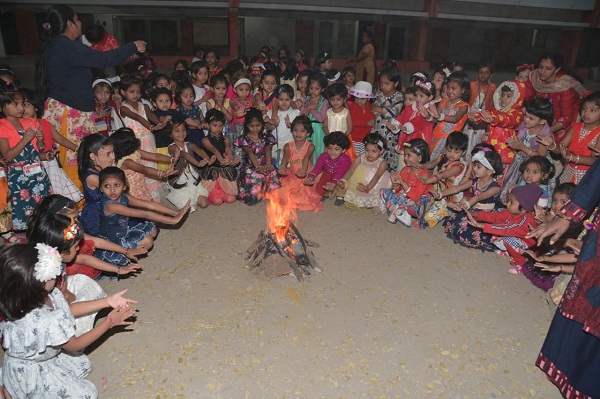 Food Activity (Roti Making)
We had arranged Roti making activity for senior KG students. Students enjoyed activity very much.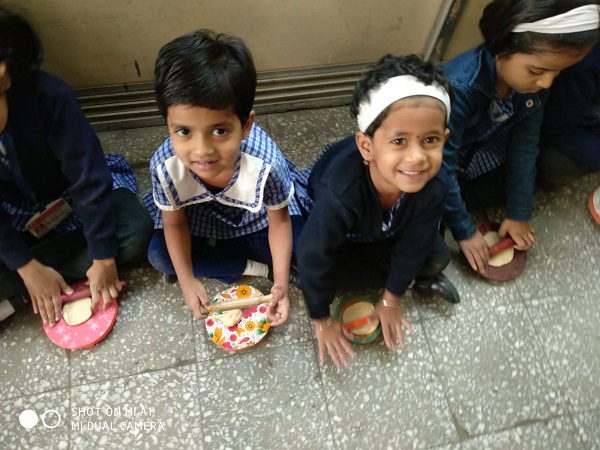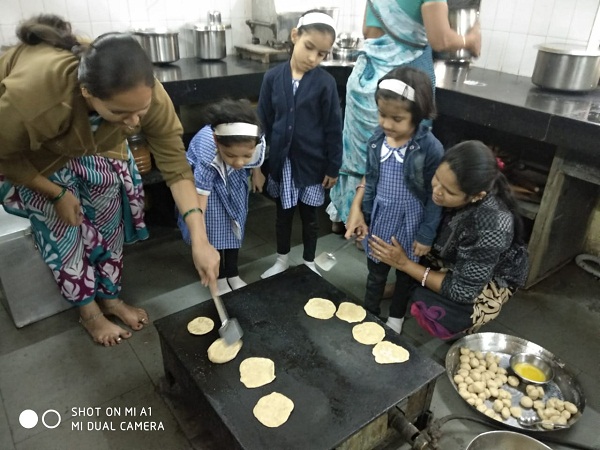 Picnic
Picnic is the most important and enjoyable moment for children. Our Nursery, Junior KG and Senior KG students went to "ChokhiDhani" resort for picnic. Students enjoyed various activities like Magic show, Puppet show, DJ, Train ride, Columbus ride, Horse-Cart ride, Rope show, free play, potter and the delicious food.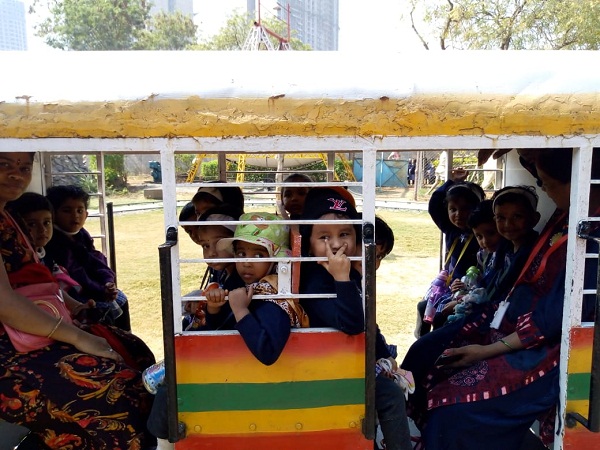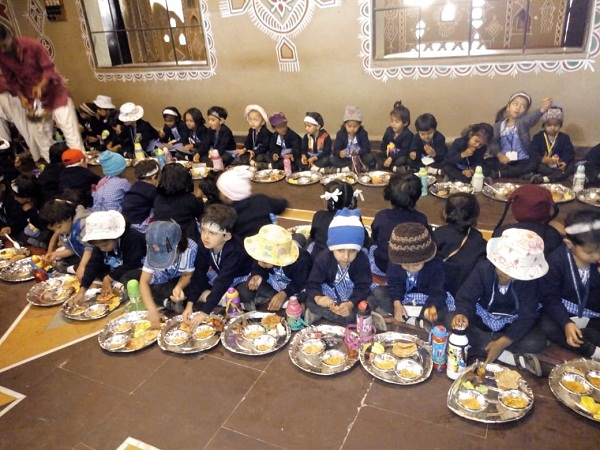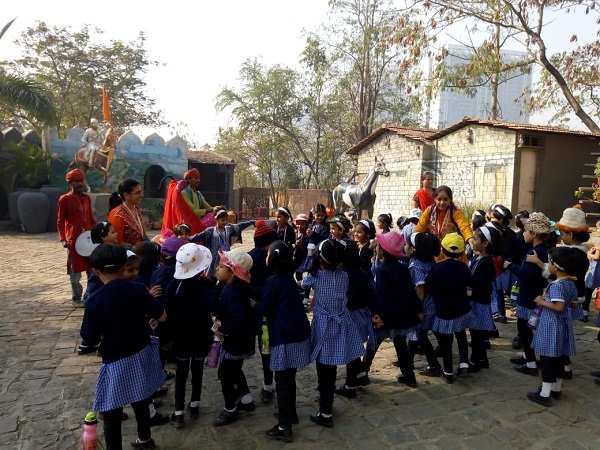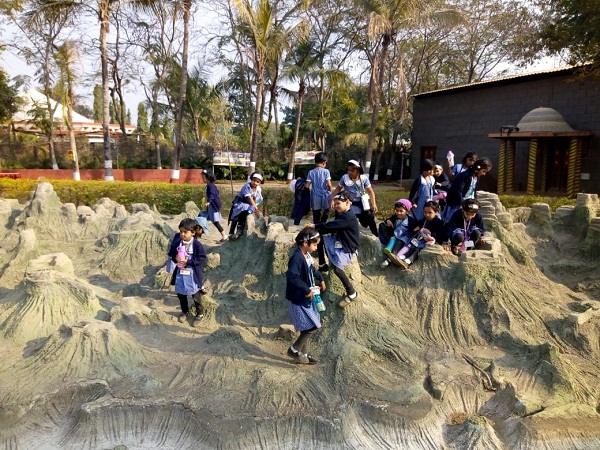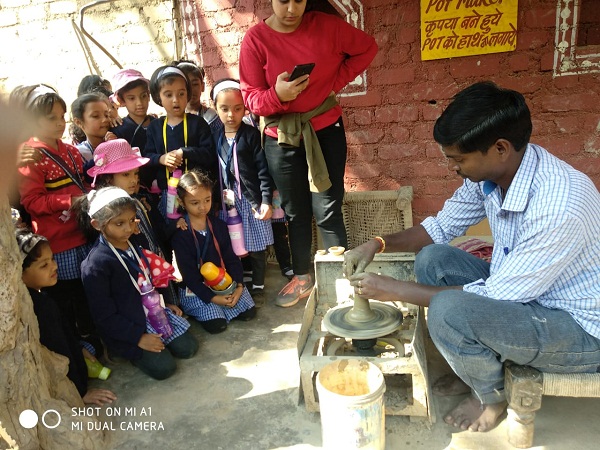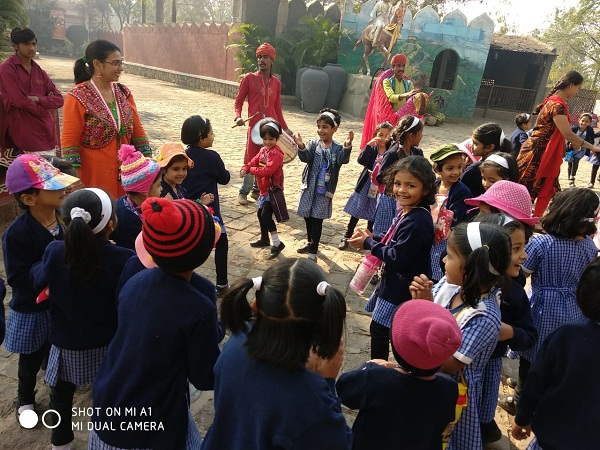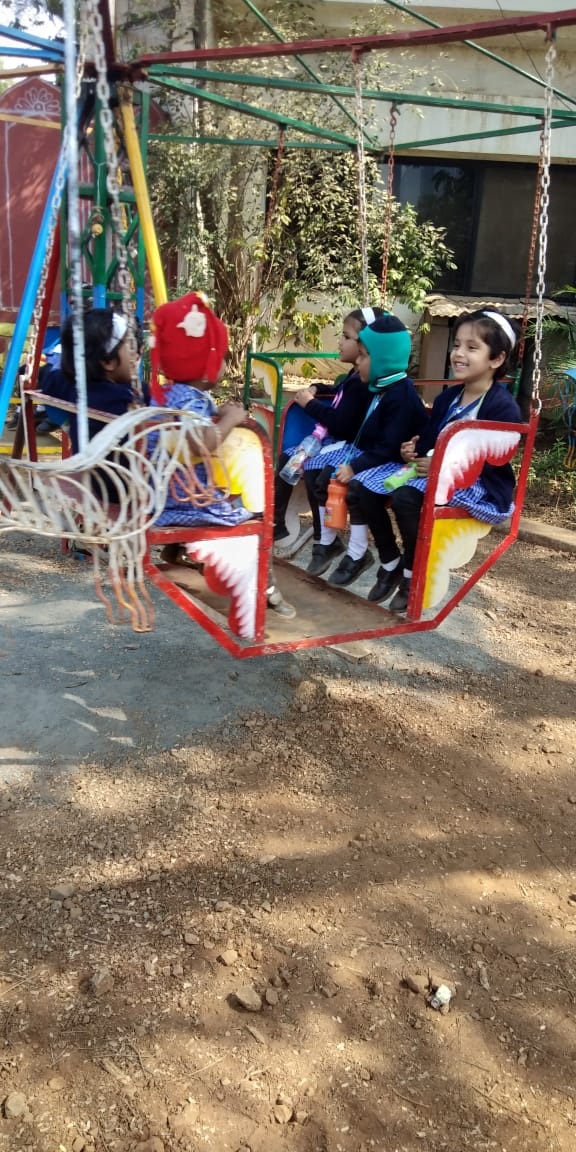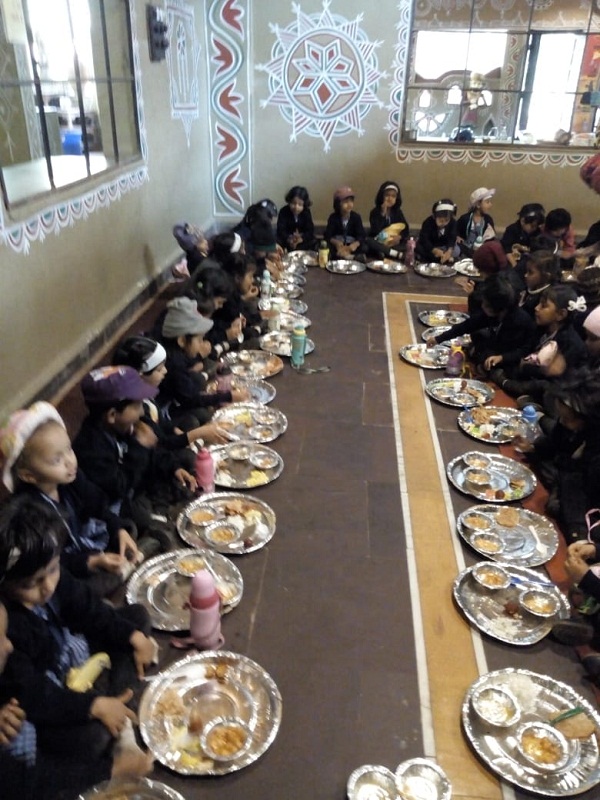 Students' competitions
We conducted various competitions for the students in the 2nd term are as follows:
For Nursery and Junior KG students - Song, colouring and object talk
For Senior KG students - Song, drawing and colouring, storytelling and rangoli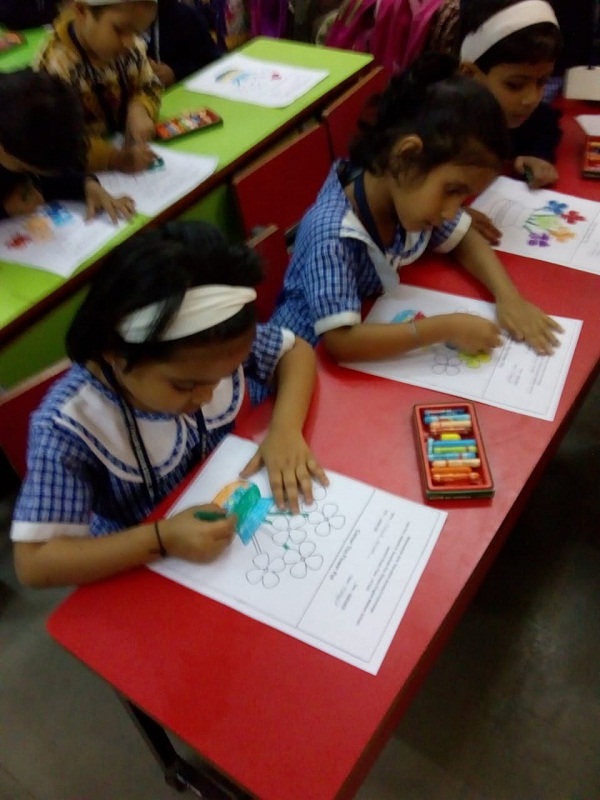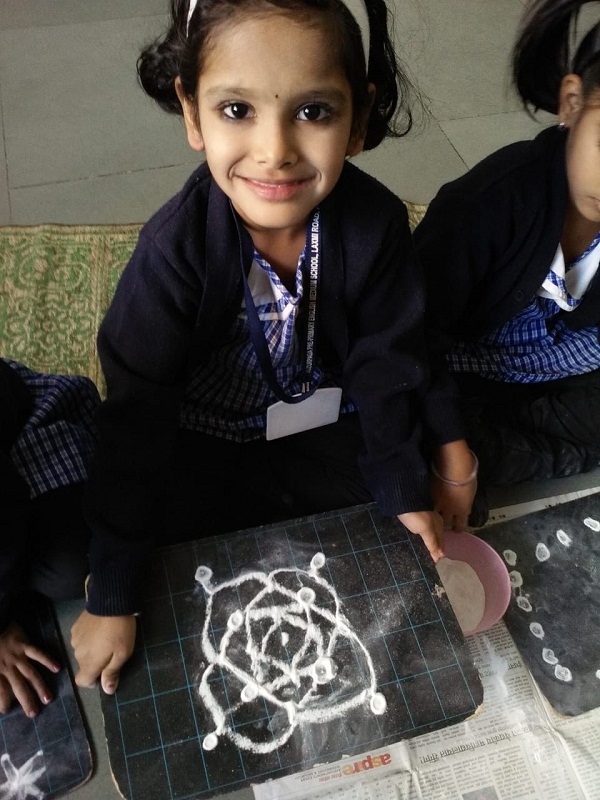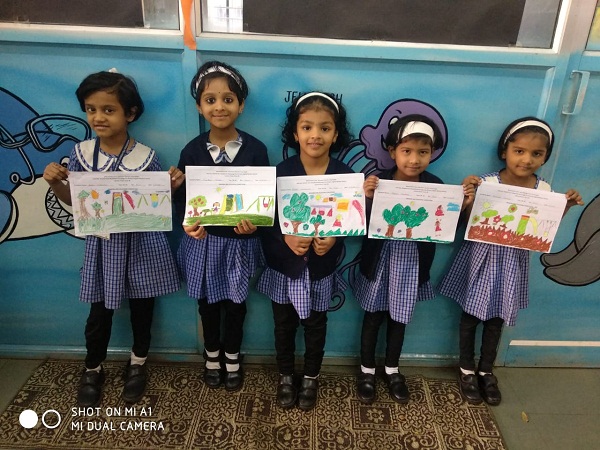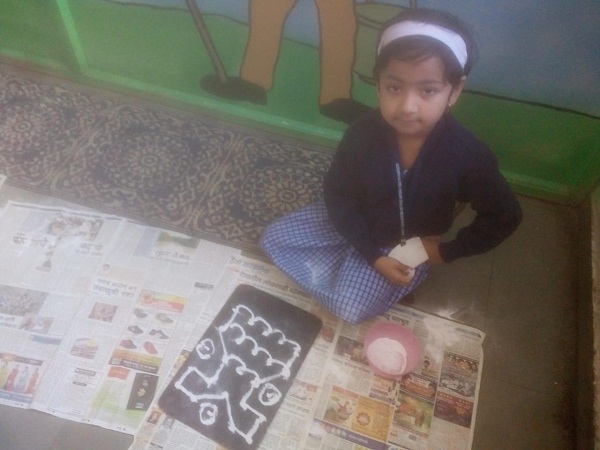 Sports
Physical exercise is an essential activity. Playing games is one of the educations to achieve all round development of a personality. For this purpose, sports week celebratedwith great enthusiasm.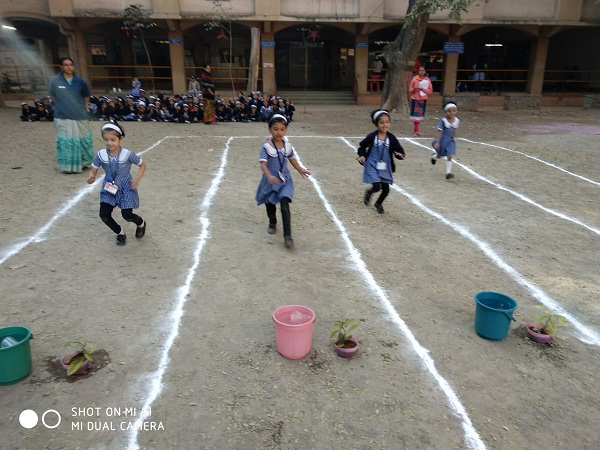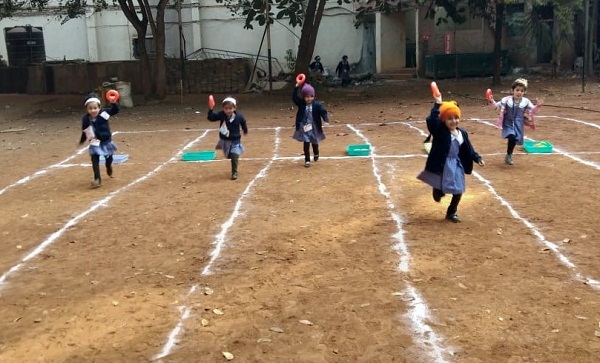 Annual Social Gathering
Co-curriculum activities are of great importance along with the academics. Annual Social Gathering is one of them. The theme was "COLOURS". The light effect and LED display enhanced and added special effects to all the performances. Mesmerizing and energetic program were displayed by the students.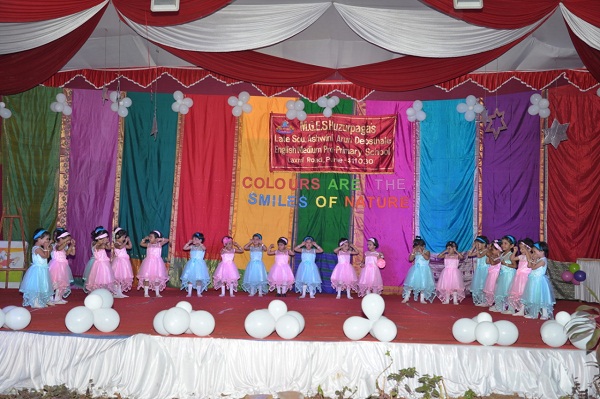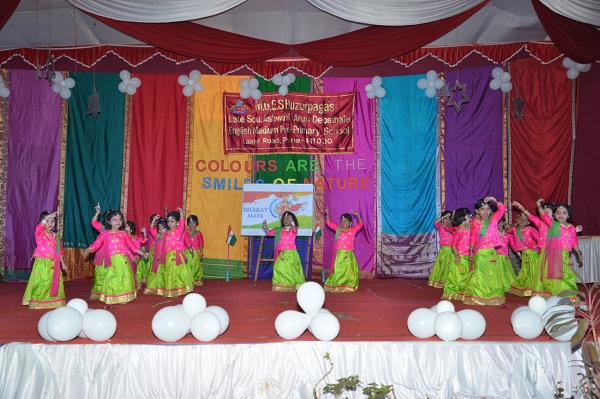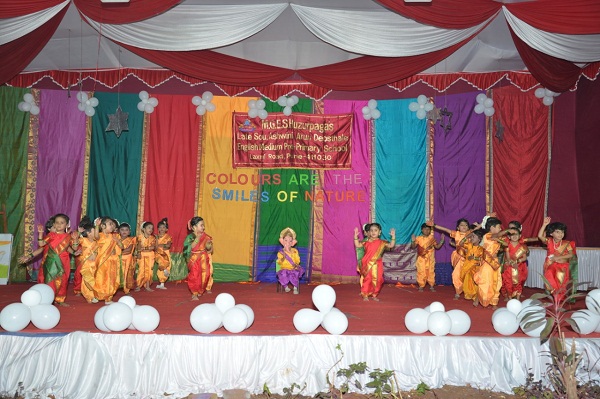 Christmas Celebration
We celebrated Christmas in our School. We put the display for the same. Teacher gave the information about the celebration. Children sang the song "Jingle Bell Jingle Bell...". Students enjoyed the celebration very much.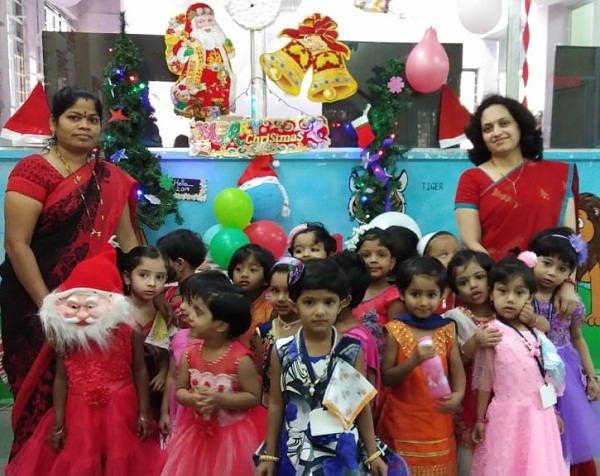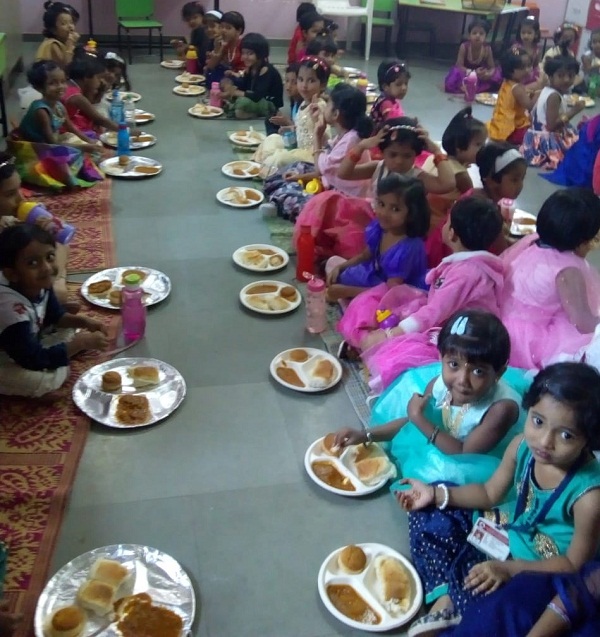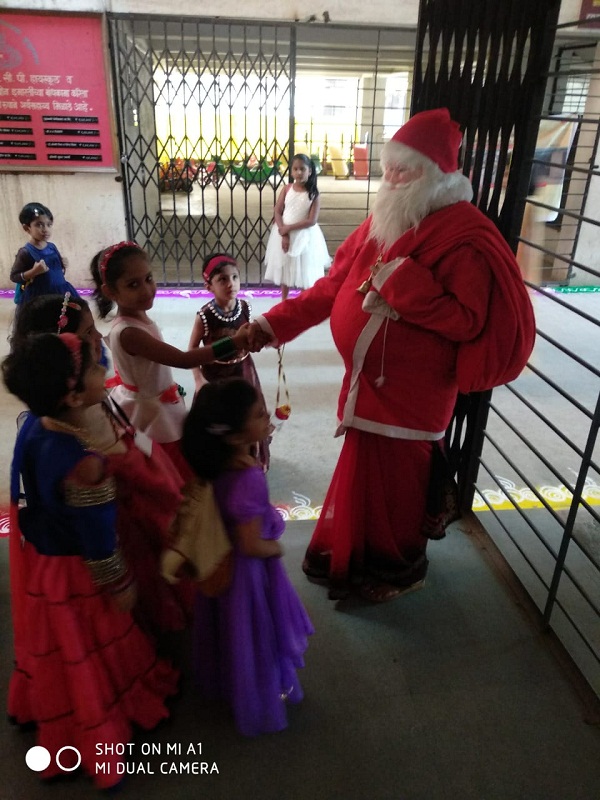 Pink Day
We celebrated Pink Colour Day on Wednesday, 19th December 2018. The display was arranged with many pink colour things like clothes, stationary etc. Different activities were conducted in the school. All students, teaching and Non-Teaching staff wore pink colour dresses.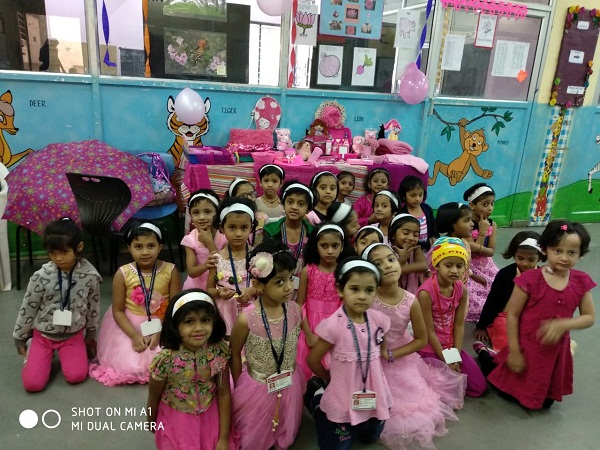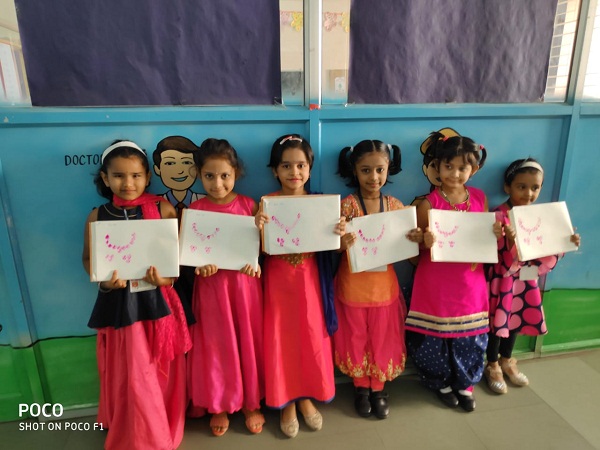 Funfair
We had arranged funfair for our dear students and parents. We had arranged some fun games for students as well as food stalls like all types of chat, Burger, Chocolates, Momoes, Pav-Bhaji etc. Jewellery, Tattoo counter, Selfie booth etc. were also arranged. Students and parents enjoyed very much.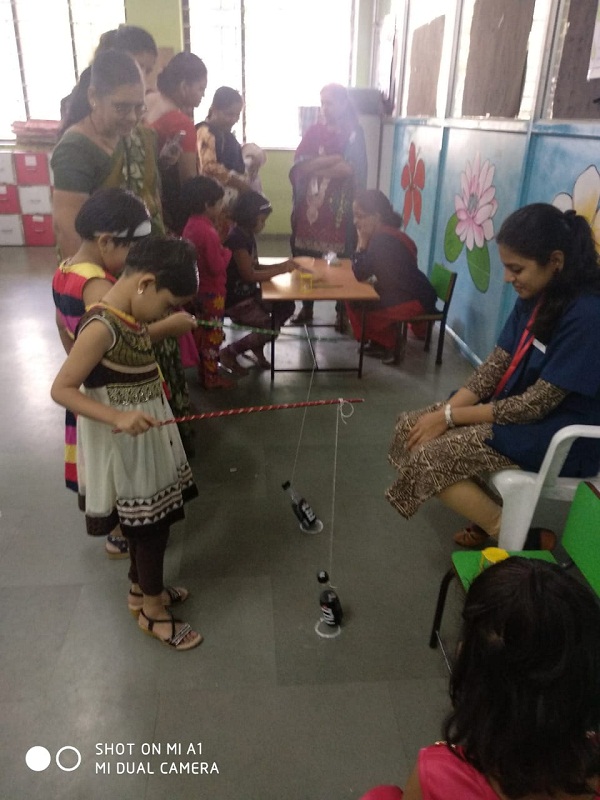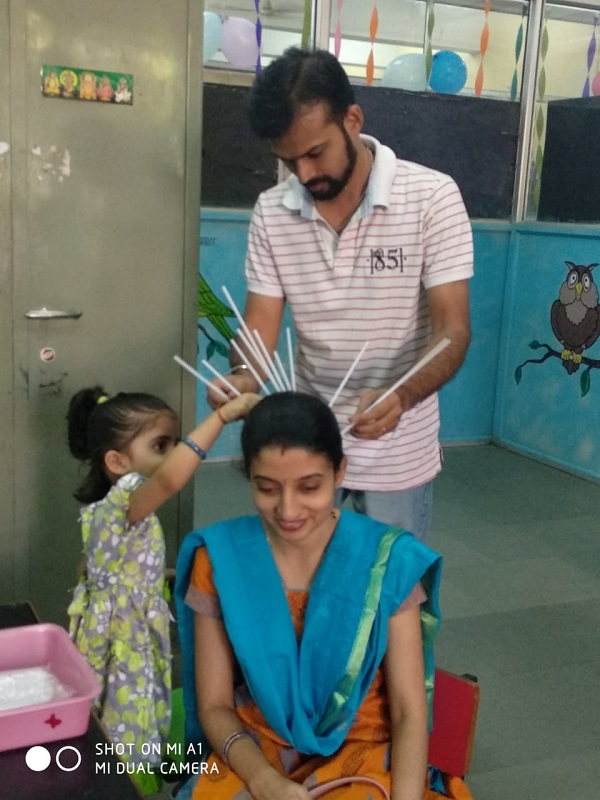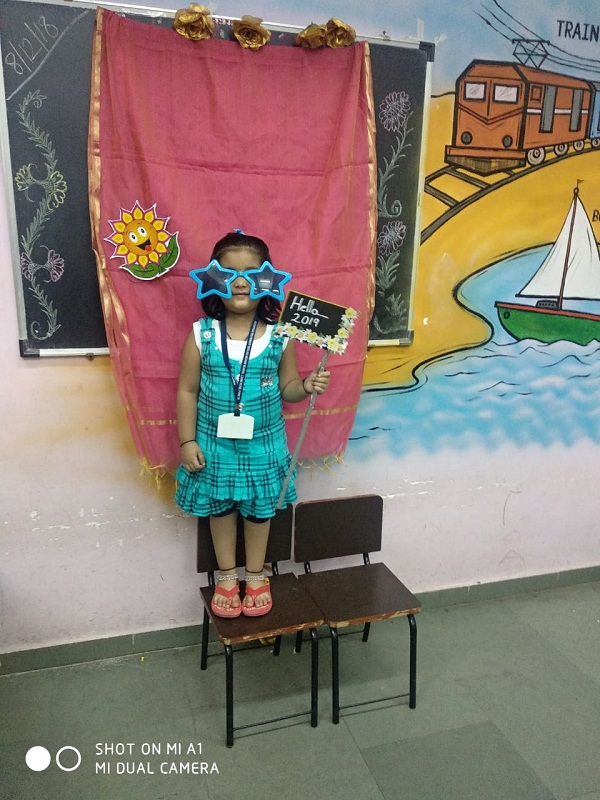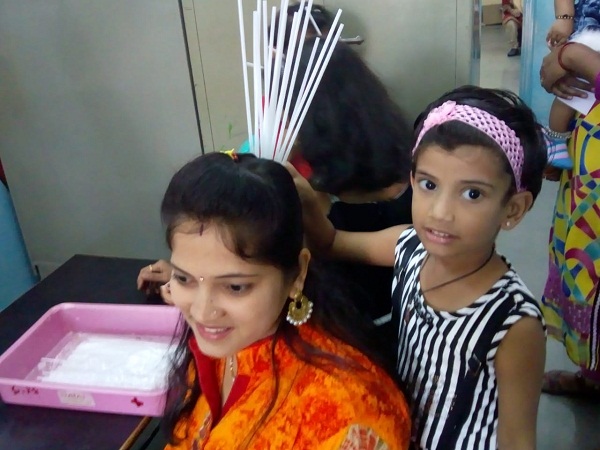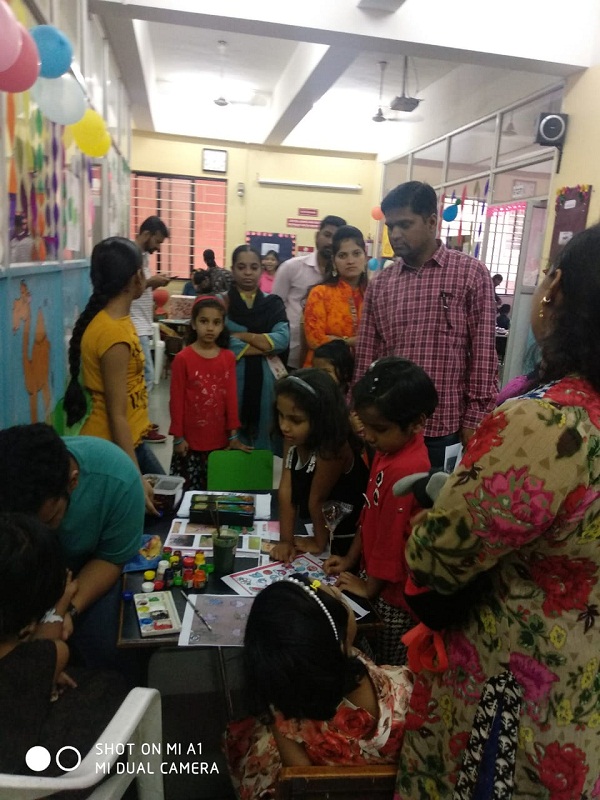 Sandwich making
We conducted sandwich making activity for our students. They enjoyed the activity very much.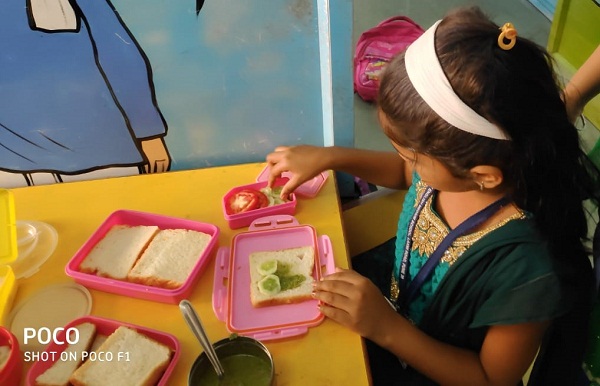 Workshop for teachers
On 24th November 2018, drawing and craft workshop was held for teachers. Smt. VasudhaKulakarni, a resource person taught different types of activities and simple ways to draw the pictures. It was very helpful for our teachers.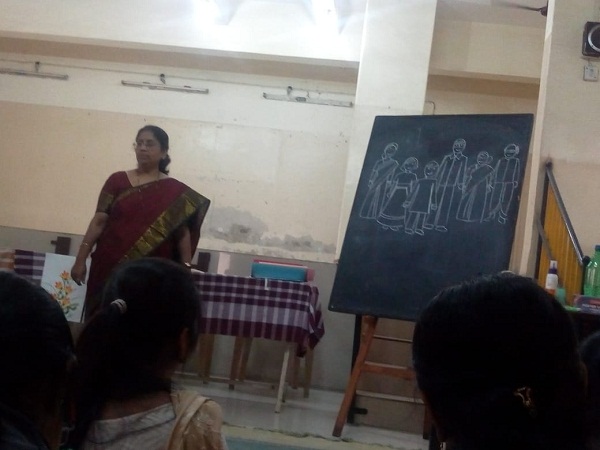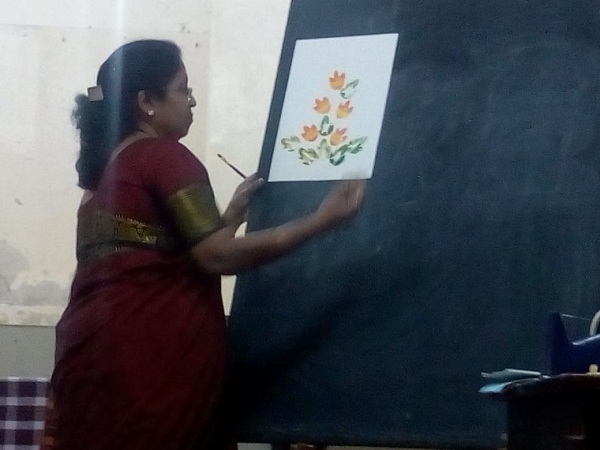 Annual Report 2018 - 19
Annual Report of Maharashtra girls' education society's Huzurpaga English Medium School, Primary Section Laxmi Road Pune 411030
Infrastructure - this year we have entered in our own new building which is well equipped with specious class rooms. We have 29 teachers, 4 non teaching staff members, 1 clerk and 1 principal.
Academics- we follow CCE that is Continuous Comprehensive Evaluation which includes formative and summative assessment. This evaluation includes the students scholastic and co-scholastics aspects. So that our students develop their personalities this is also important for their all round development.
This year we have started MMO, that is Maharashtra Music Olympiad exam and, as every year, we have conducted English, Science, Math's, Hindi, and informatics Olympiad many student participated in it. Math's and English Marathon exam are also conducted. In MMO our 4 students have cracked the first level and preparing for the next. Results of these entire exams are awaited.
As every year we are continuing NIE activities along with newspaper, where in students get chance to improve their vocabulary and communication skills. Under NIE in first term, we have conducted two activities:-
1. Skeleton making activity
2. Lantern making activity
3. In which students participated enthusiastically. The other two activities will be conducted in second term.
AV Rooms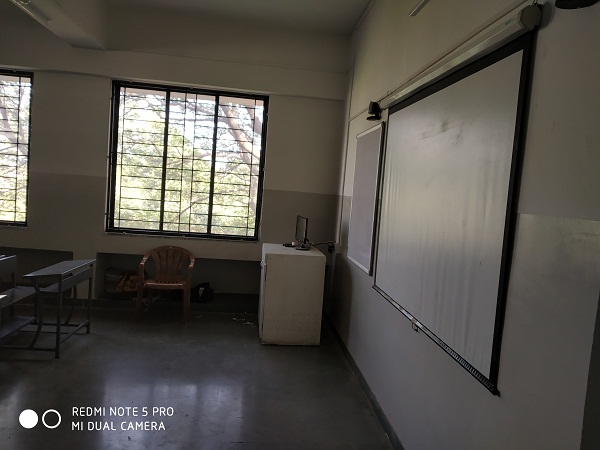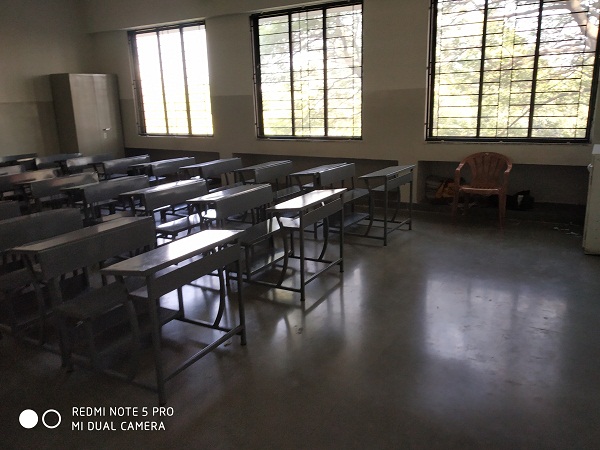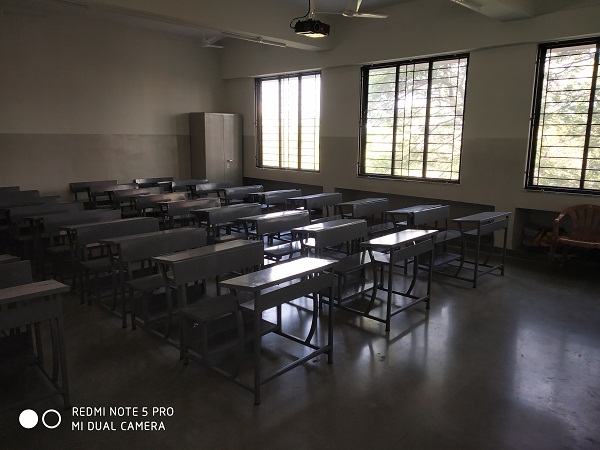 Skeleton making activity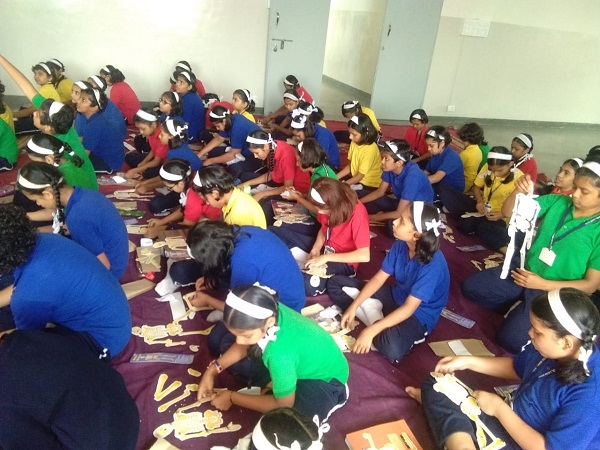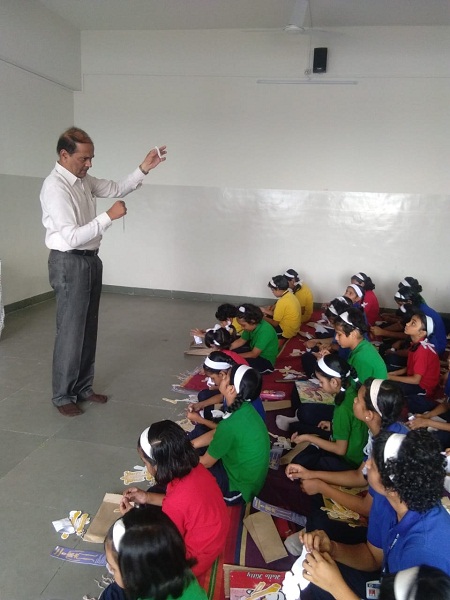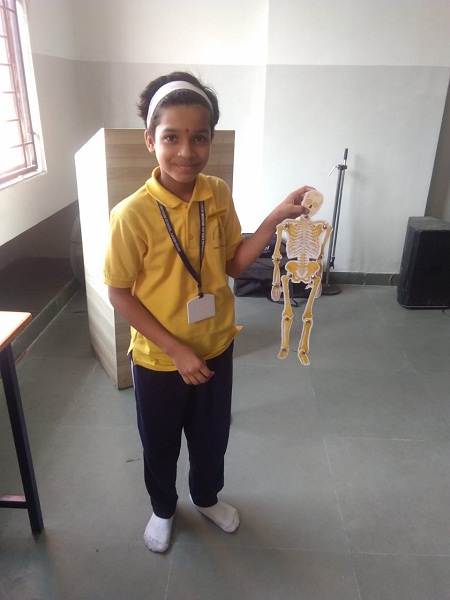 Co-Curricular activities
as our girls are future of our world, we need to give them roots and wings to give them values and vision is very important they need to be aware of the society, so we have conducted activities like:
1. International Yoga Day and Music Day
2. Ashadhi Ekadashi celebration
3. Independence Day
4. Teacher's day
5. Dahi Handi
6. Bhondala
7. Ganeshotsav and many other
In Ganeshotsav we visited some of the famous Ganpati Mandals for Aarti which included Mandai Ganpati, Dagdusheth ganpati and others. We visited there with students few teachers and some of the very active PTA members Mr. Bhutkar helped us a lot.
Along with all these we also conducted certain competitions "Best out of Waste" for std 3rd to 5th and Declamation competitions for std 6th to 8th where student learnt a lot by participating in it. And winners are
Hindi Day and Sanskrit Day was celebrated in which student presented skits poems and essay in Hindi and Sanskrit.
Safe Kids Activity was conducted in which student come to know the basic things to stay safe from fire.
"Savlon" conducted Health and Hygiene activity where students understood the importance of cleanliness.
As we all know we have divided the students in four houses that is red green blue and yellow so this year's captains vice captain as well as house mistress were selected by voting of student. "Oath Ceremony" for the some was conducted on 27th August 2018. We have also planned certain activities like:
1. Marathi day
2. Science Exhibition
3. Spell be Competition
4. JAM Sessions
5. Sports Day
Which are going to be conducted in the month of January this year. We have started with our Drawing Elementary Exam we have also enrolled for scholarship exam.


Aarti at Mandal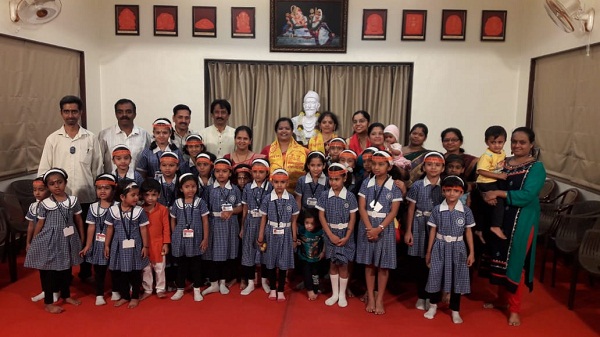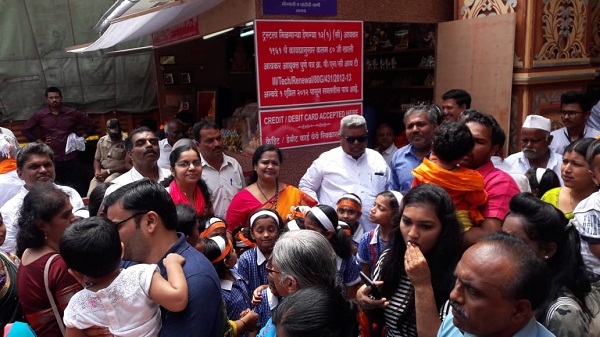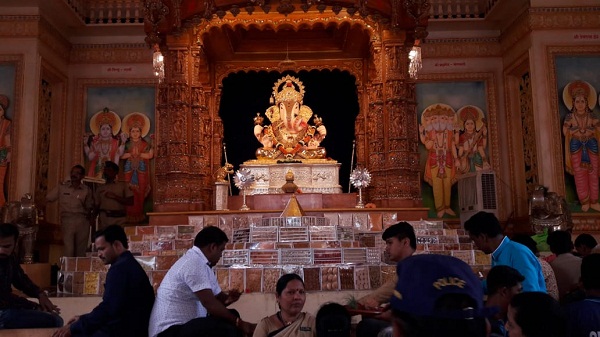 Best out of Waste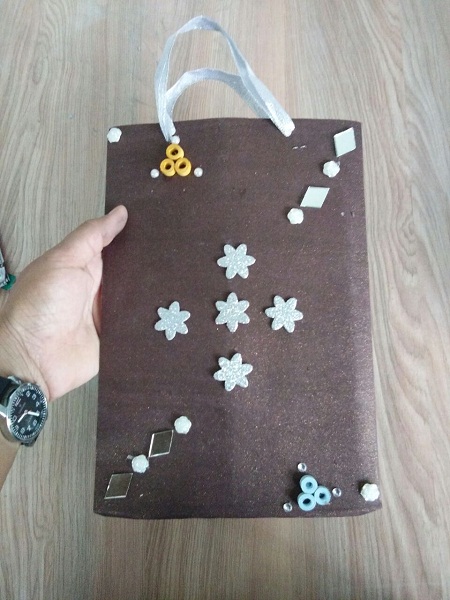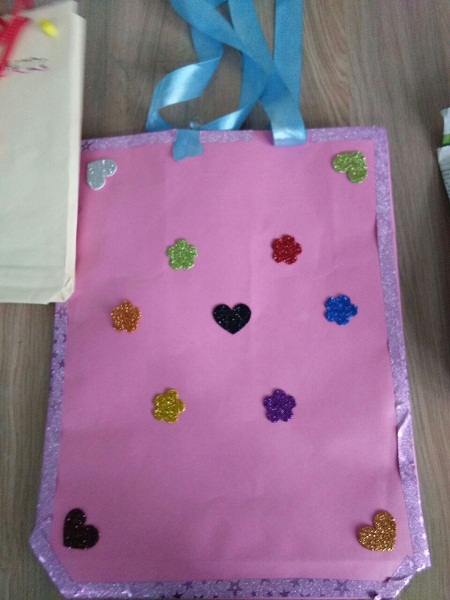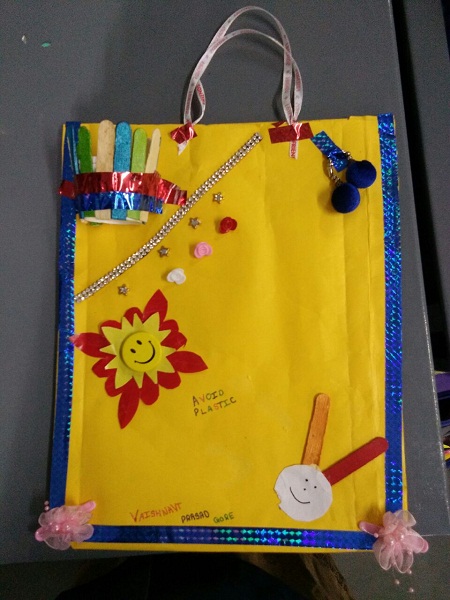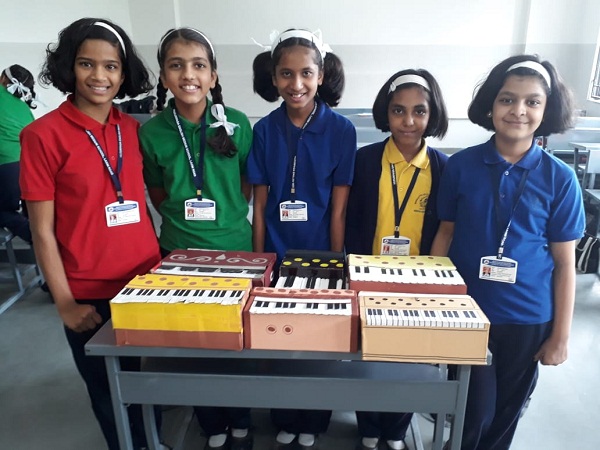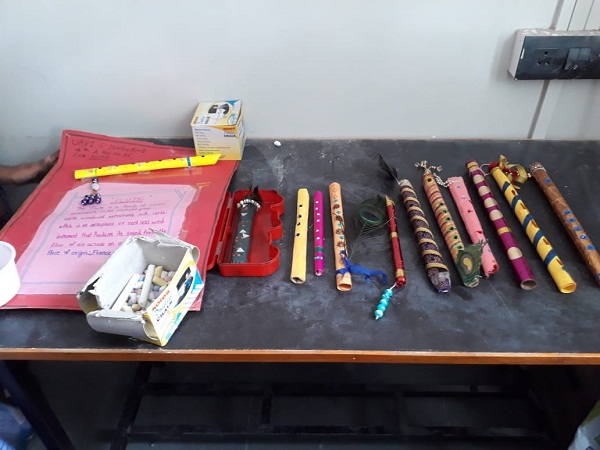 Bondla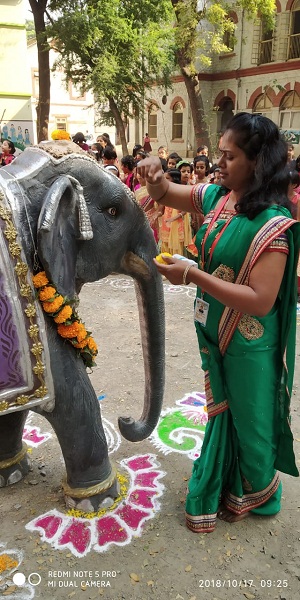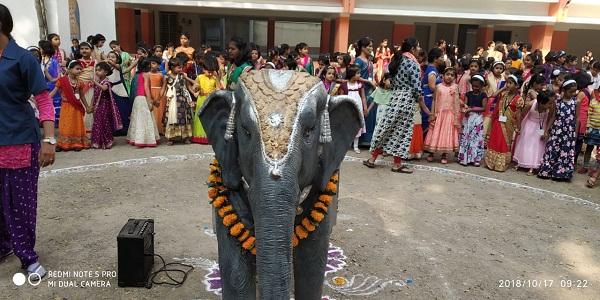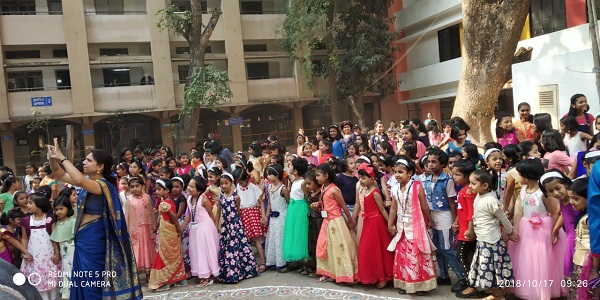 Competitions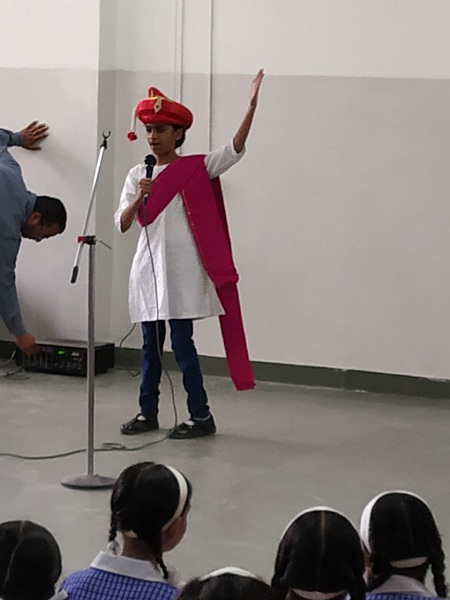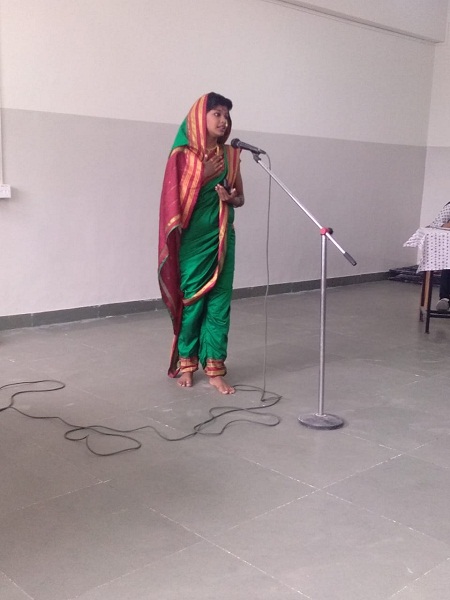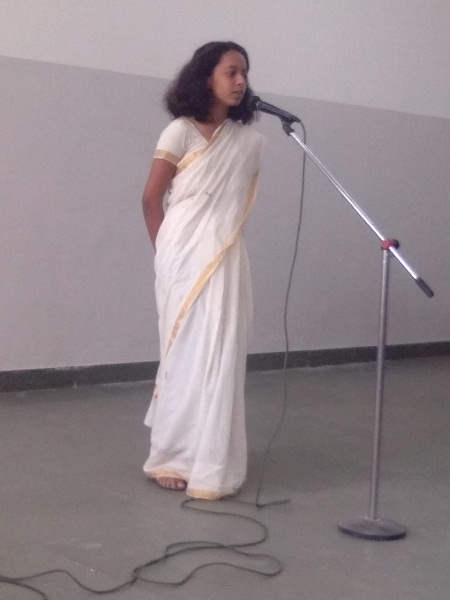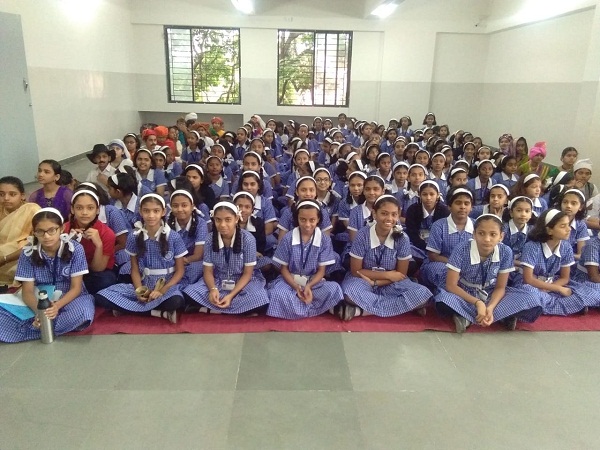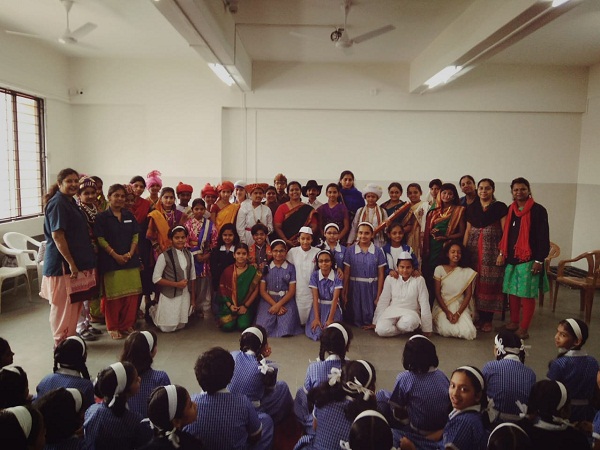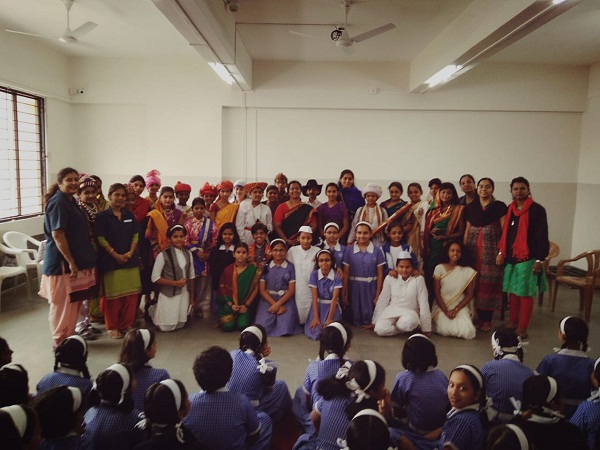 Dahi Handi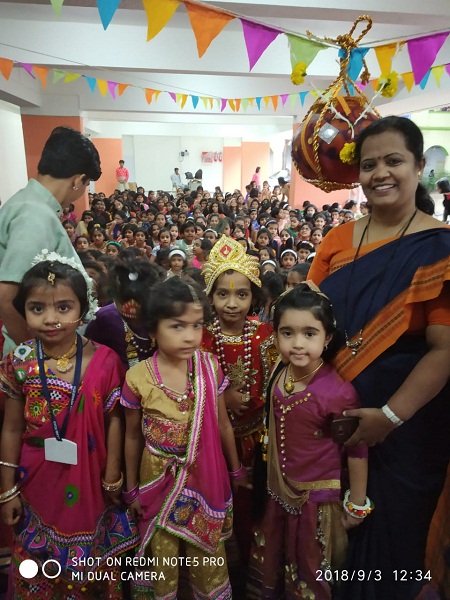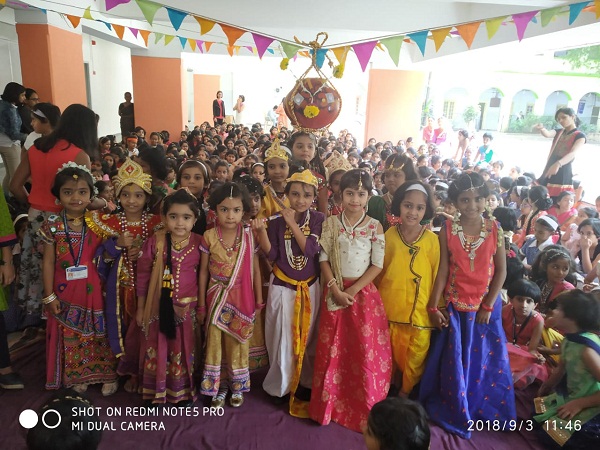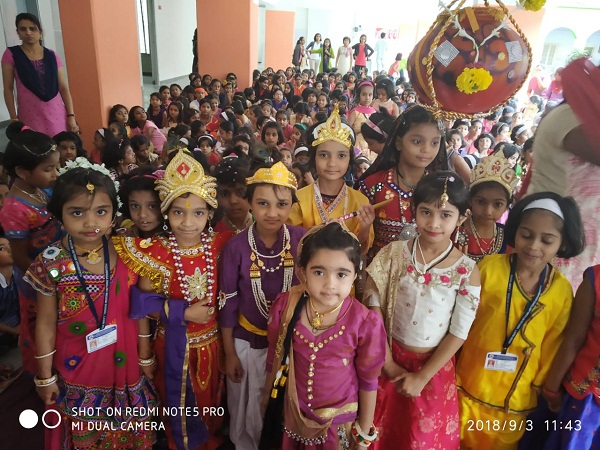 Drawing Competition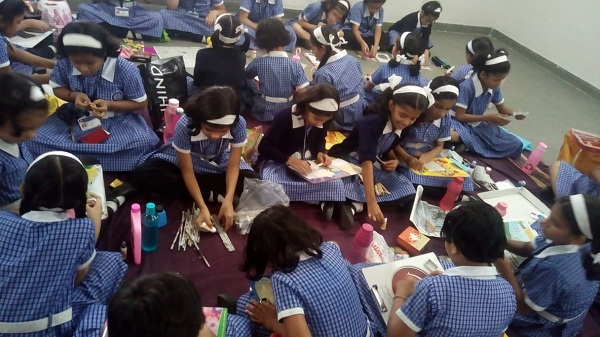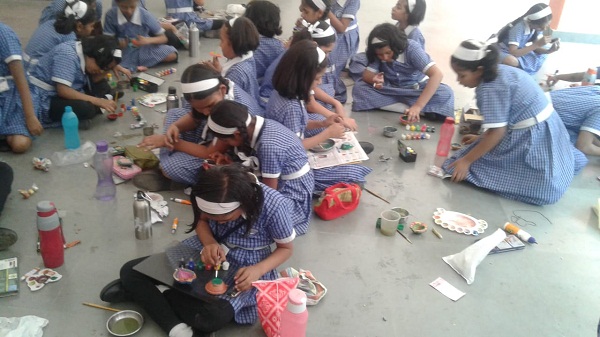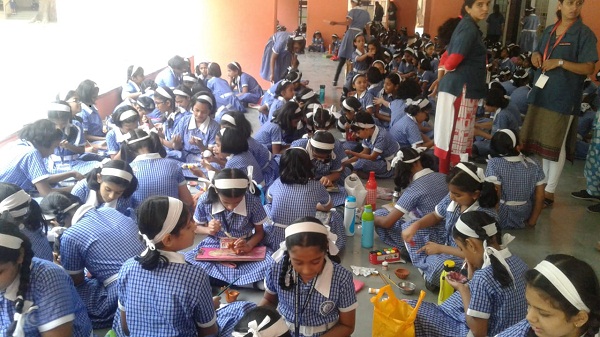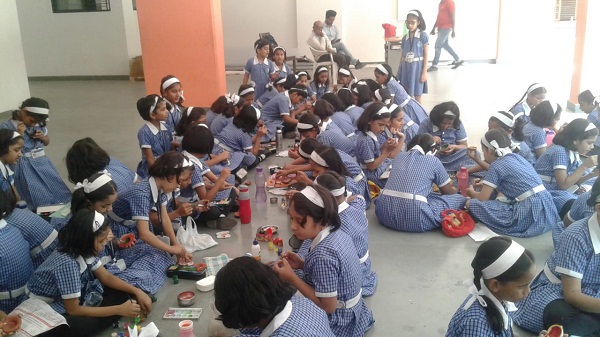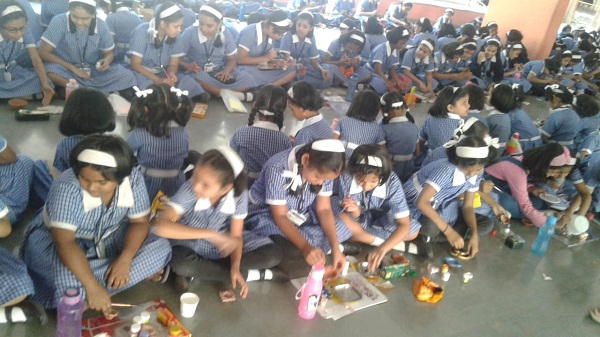 Eco Friendly Ganpati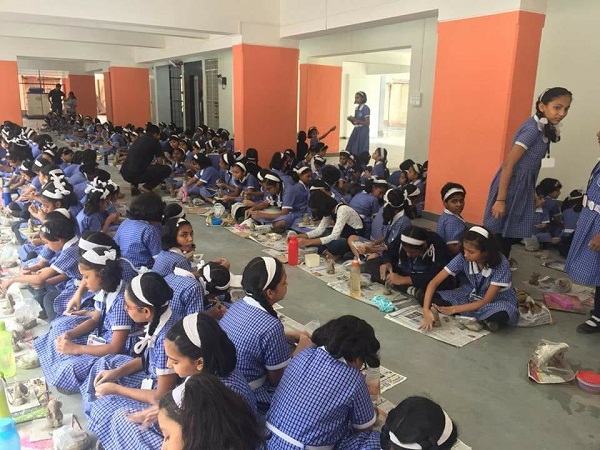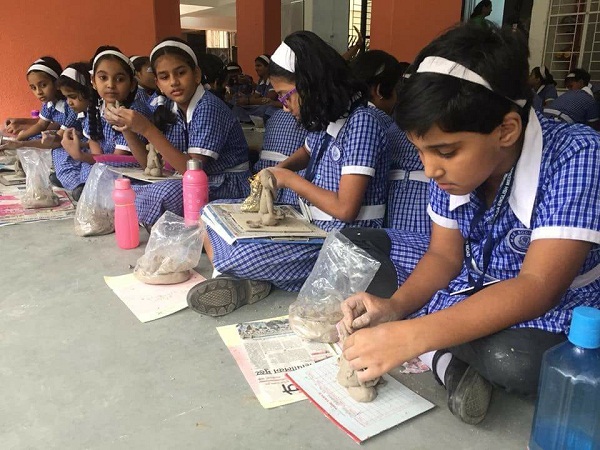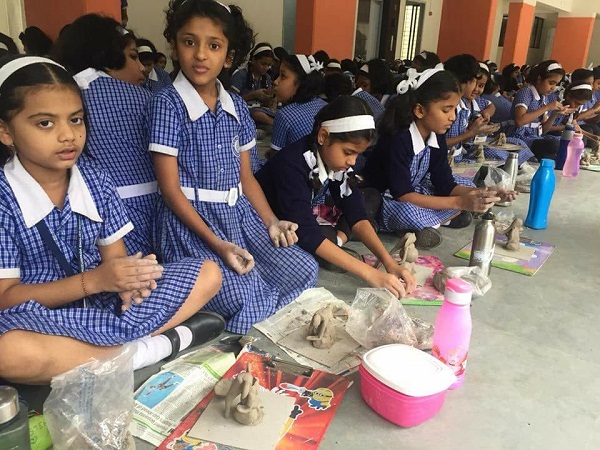 Elementray Class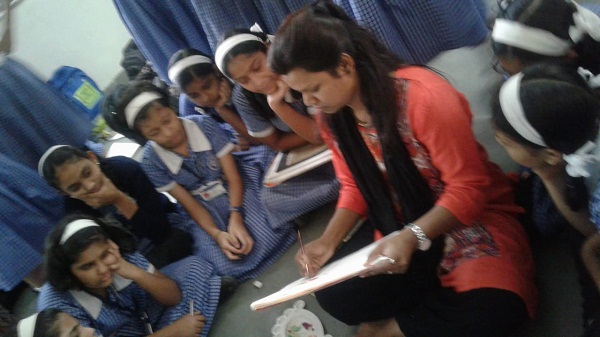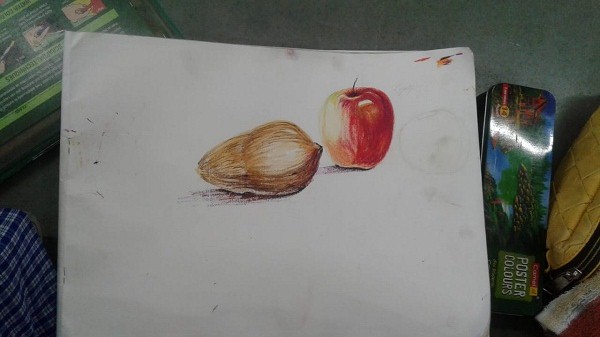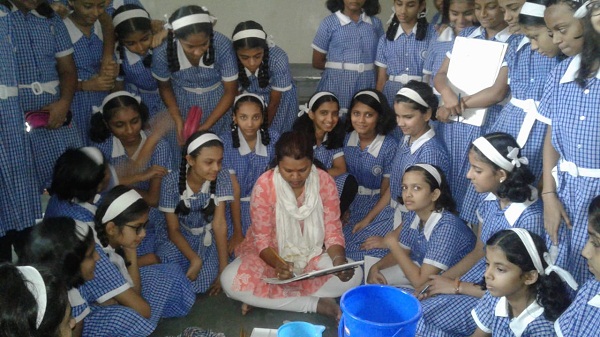 Hindi Day Celebration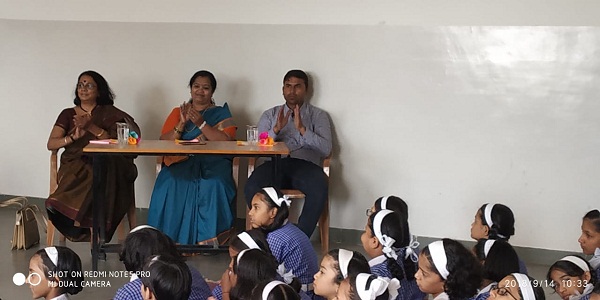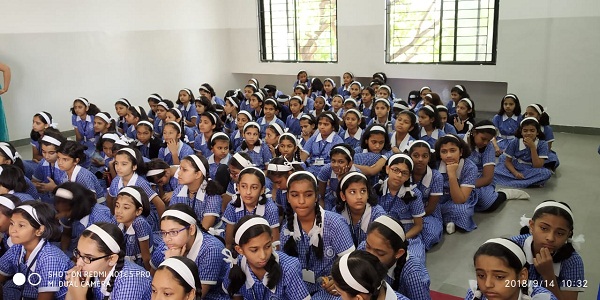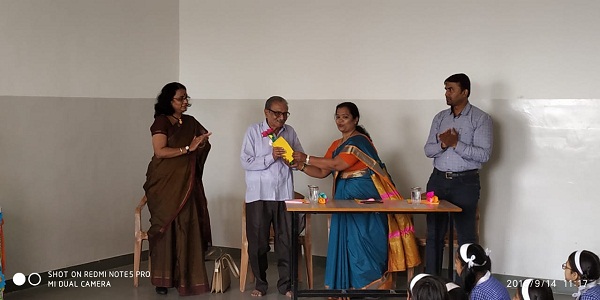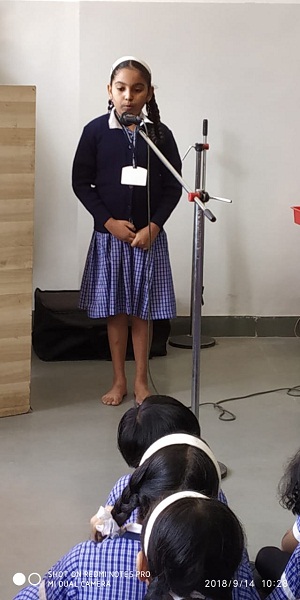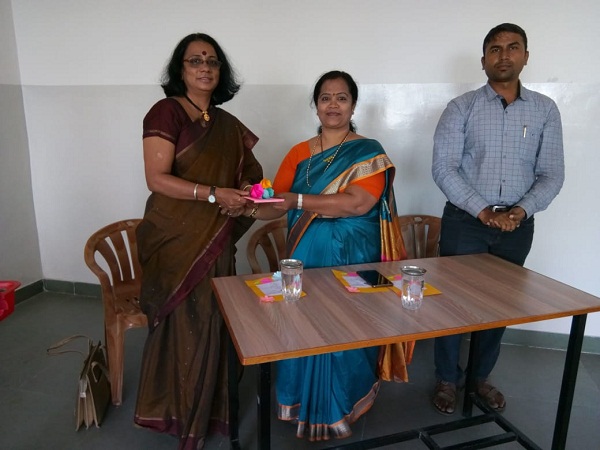 Independance Day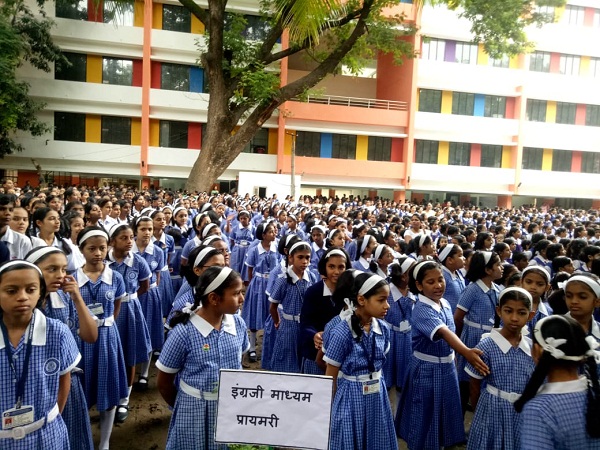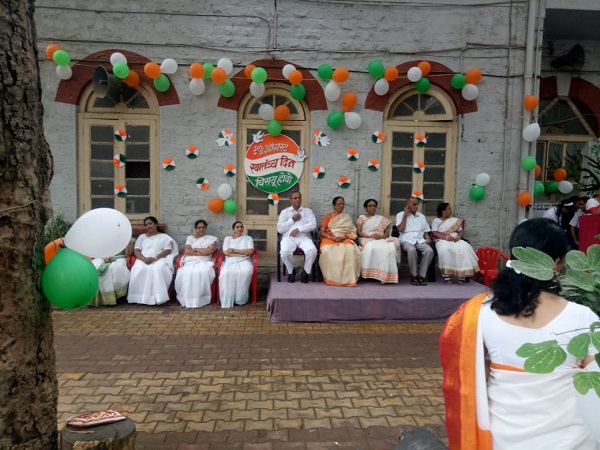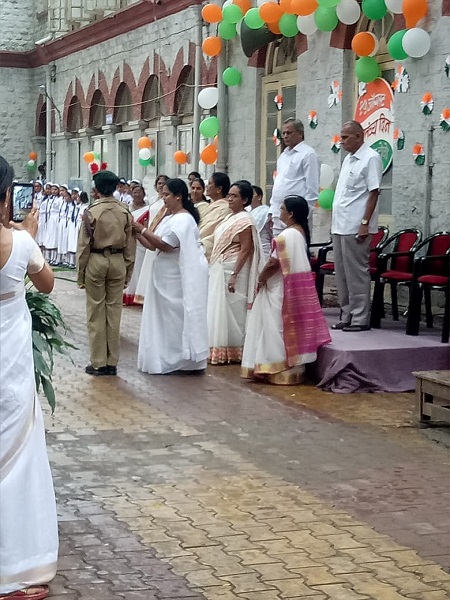 Palakhi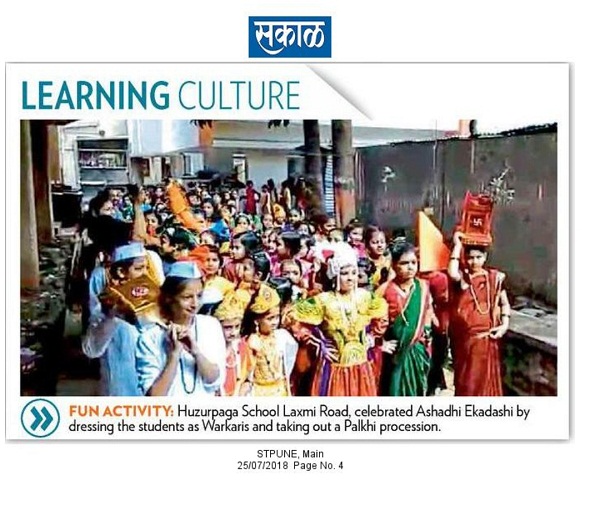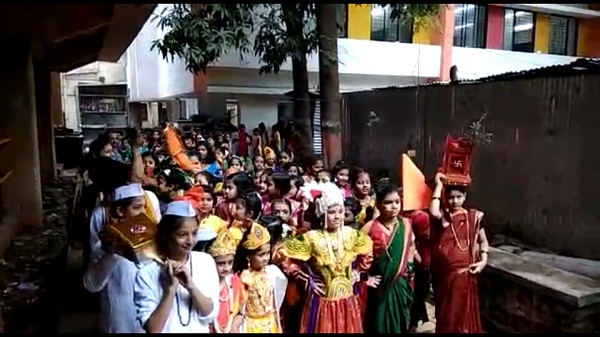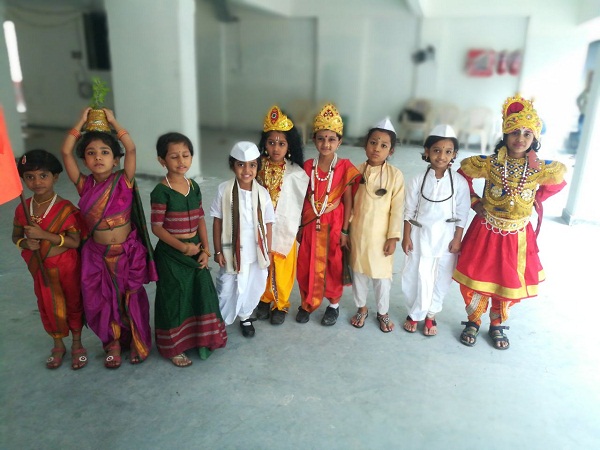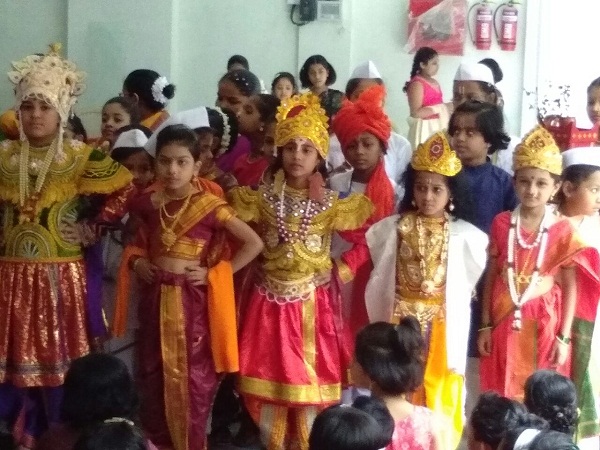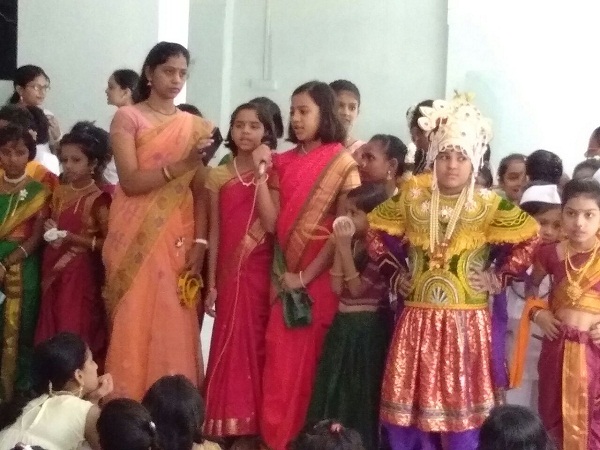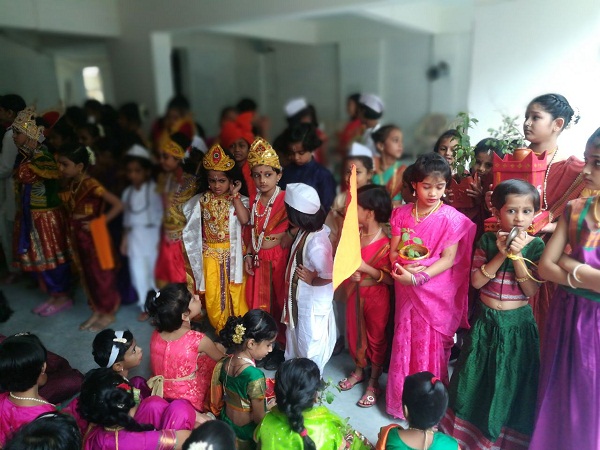 Safe Kids Activity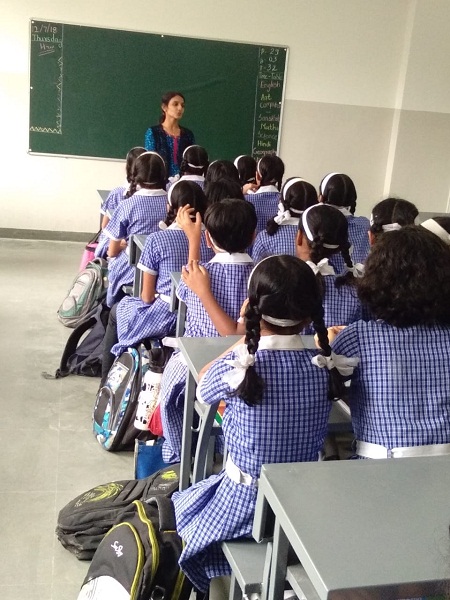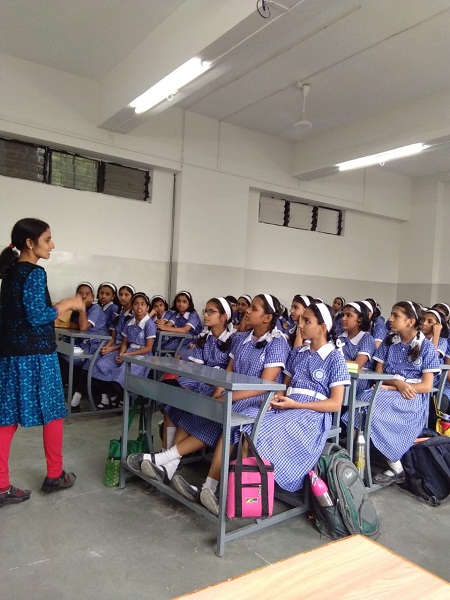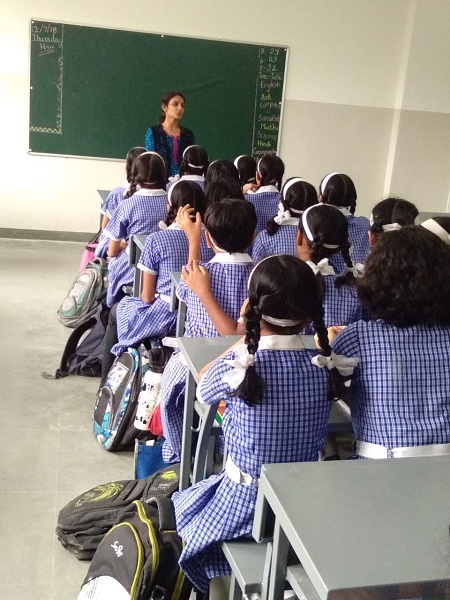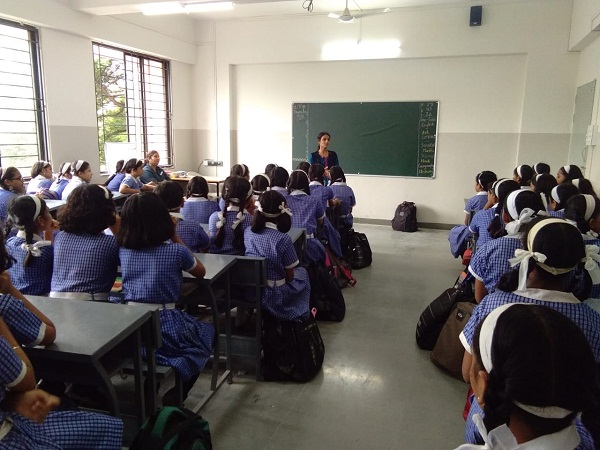 Sanskrit Day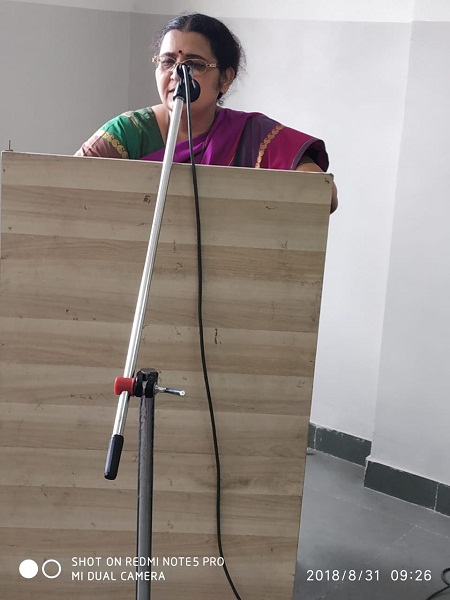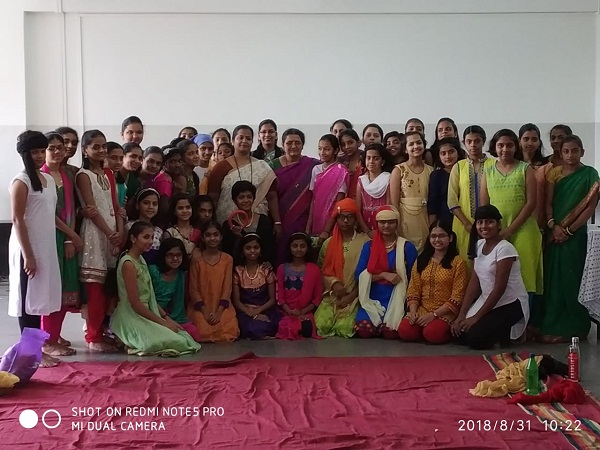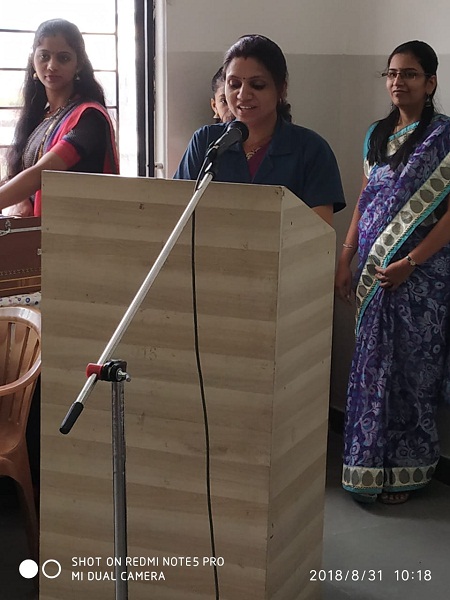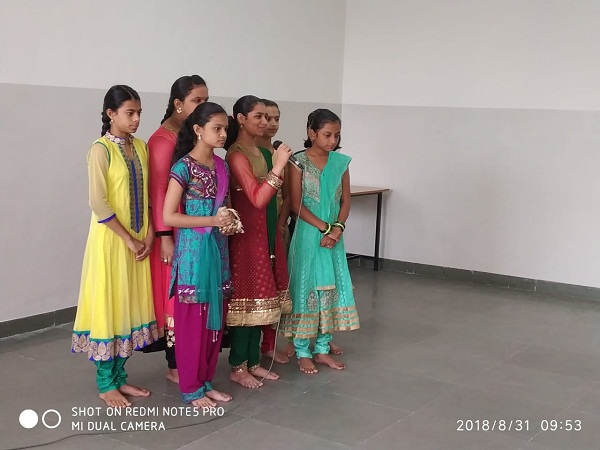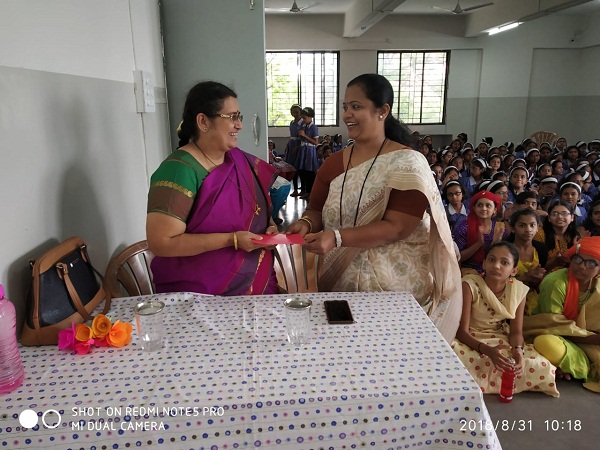 Savlon Activity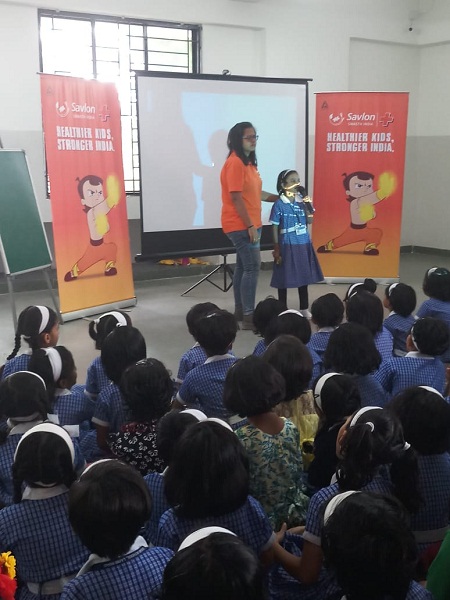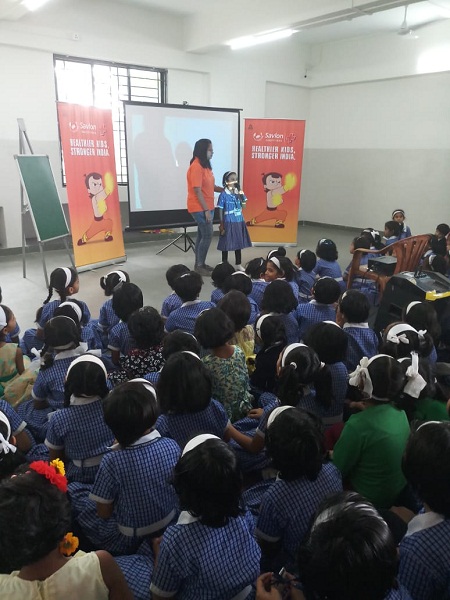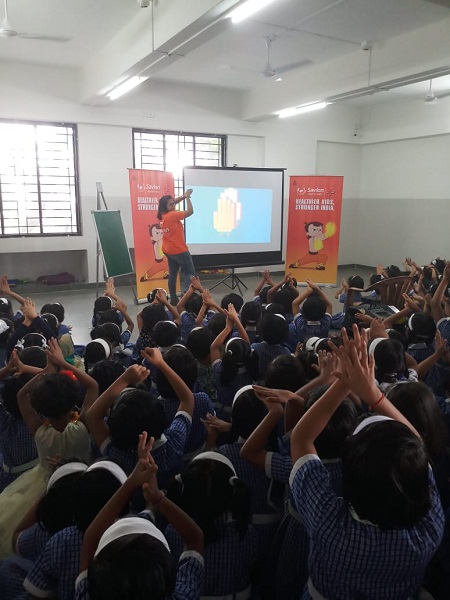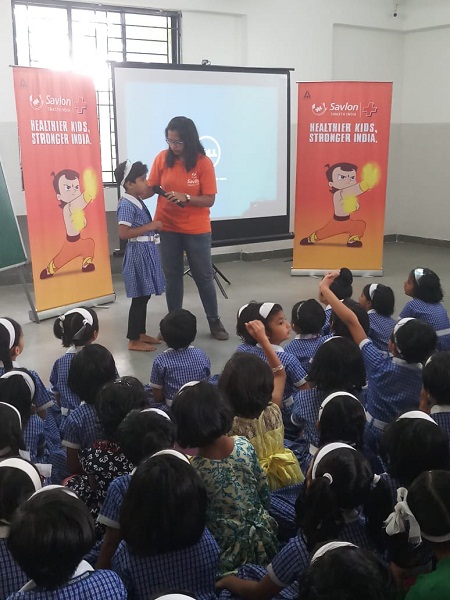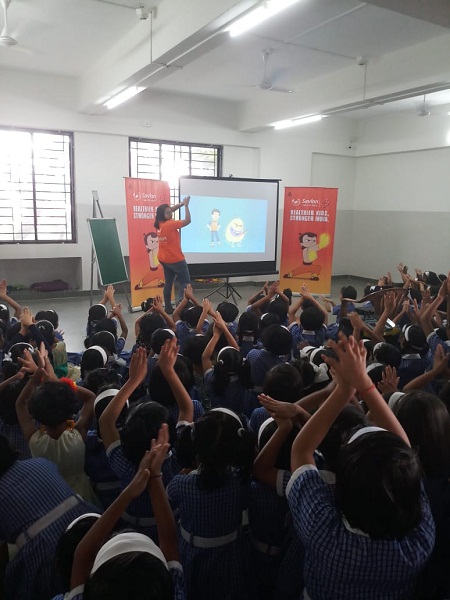 Vaccination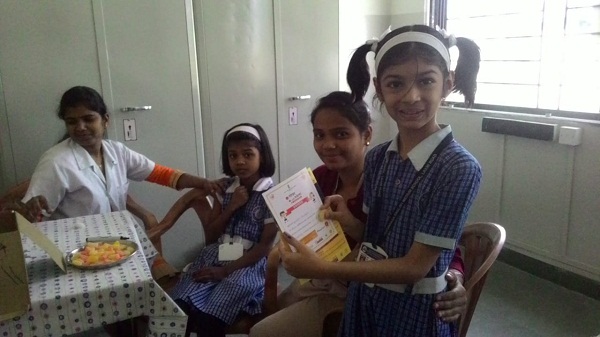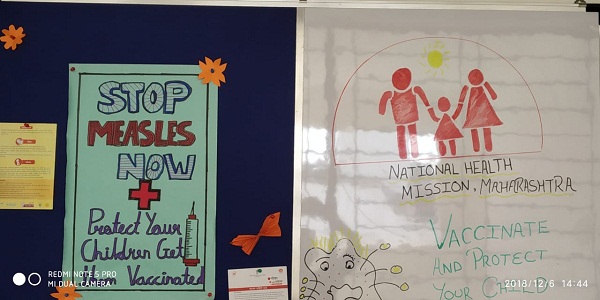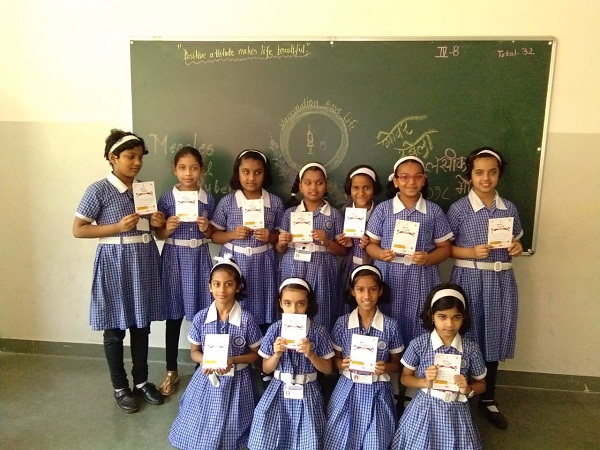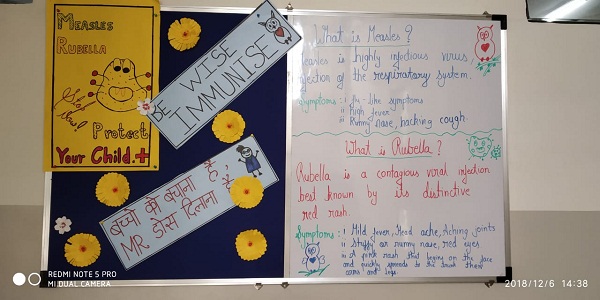 Work Experiences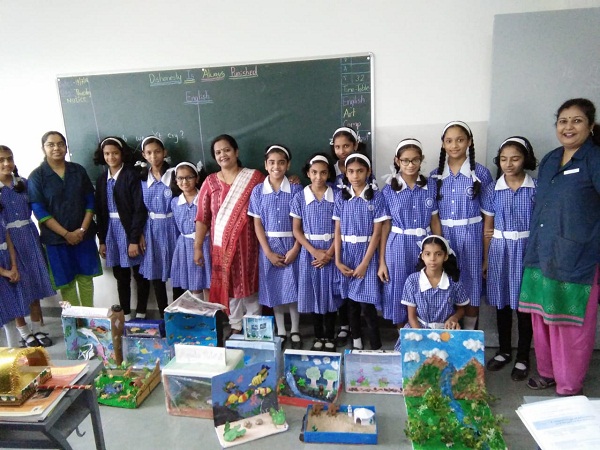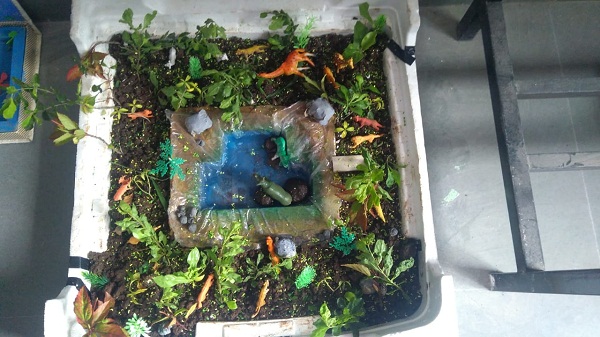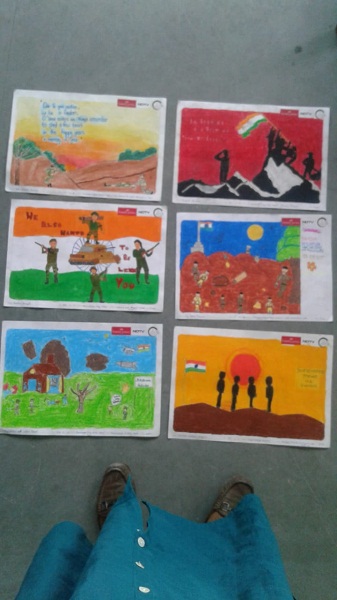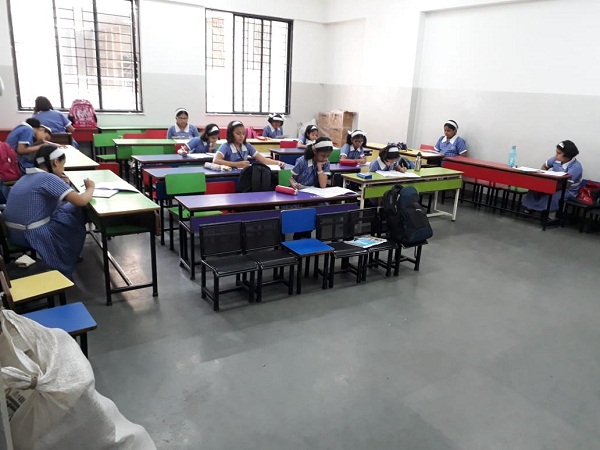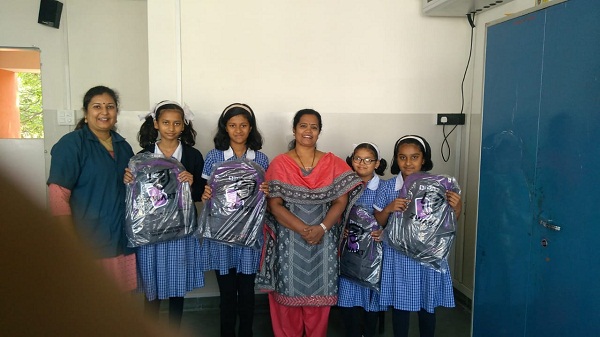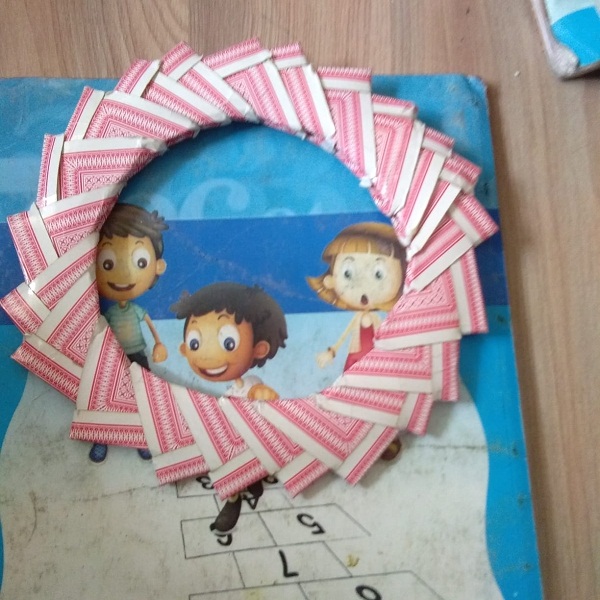 Sports
Now let's move on to the next topic that is sports, which plays a very important role in students life we have started sports and activities like
1. Yoga
2. Skating
3. Baseball
4. Softball
Which are conducted every Saturday in school by our PT teacher - Mrs. Nanda Pawar and Miss. Smita Gangurde.
Now, a special mention is needed for some students for their achievement in sports firstly, 1)Simran Nagale from STD 7
th
. Who won gold medal in the taekwondo matches held in "Korea" secondly, our students Diksha Ambure from std 8
th
and Simran Nagale from std 7
th
are selected for the cricket matches which are going to be held in pokhra Nepal students will be accompanied with our PT teacher Miss. Smita Gangurde.
Now not only our students, but also our teaching and non-teaching staff needs a special mention. Some of them have done a great job and are honoured by an award.
Starting with non - teaching staff first, our clerk Mrs. Manisha kshirsagar won an award.
From our non - teaching staff, Mr. Adinath Deshmukh also won an award. Let's move on to the teaching staff now. Our PT, Teacher Miss. Smita Gangurde won an award for excellent performance in the field of sports (On Gurupournima) our drawing teacher Mrs. Pallavi Sangawar won an award as most creative art and craft teacher.
Rotary Innerwheed club of Poona-North, conducted on activity under India literacy Mission, where in students selected the Best Teacher. So from our school Miss. Madhuri Dave received "Nation Builder Award".
And Best student of the Year 2018 - 19 Congratulation to all the winners
Adinath Deshmukh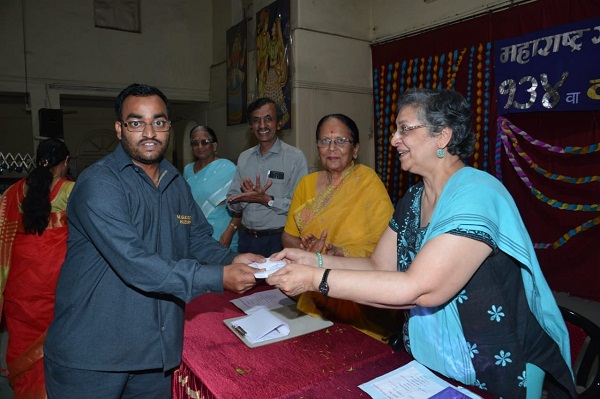 Baseball and Softball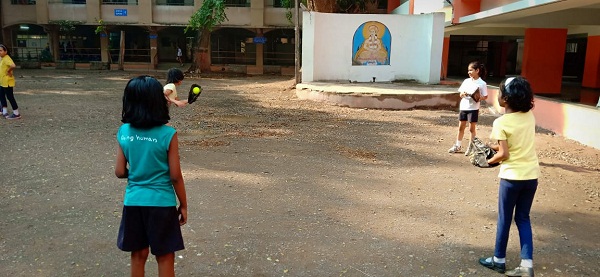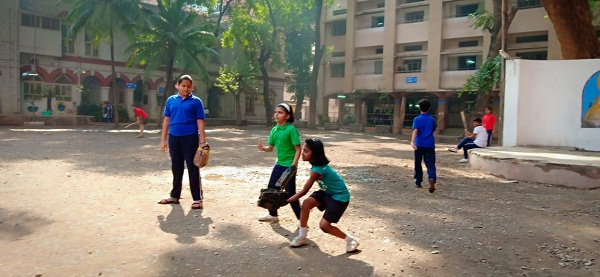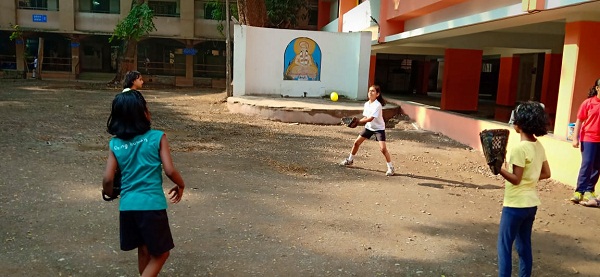 Simran Nagale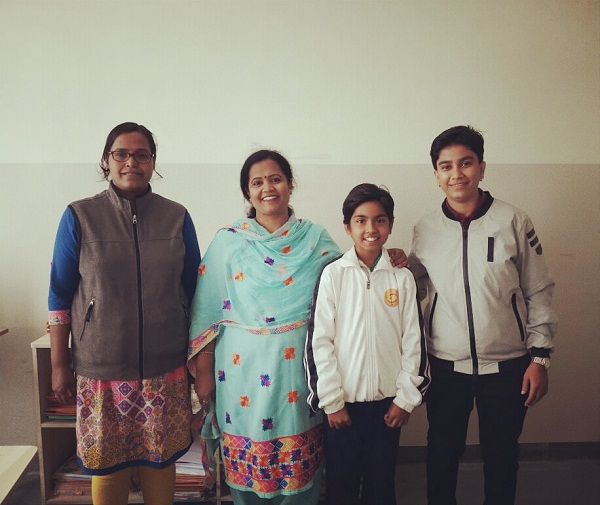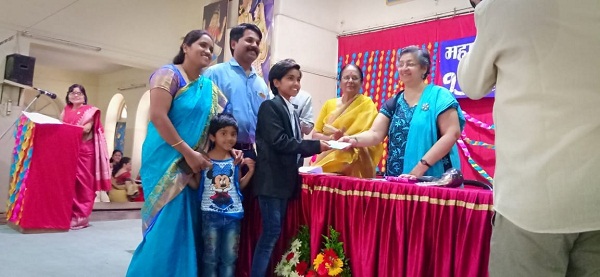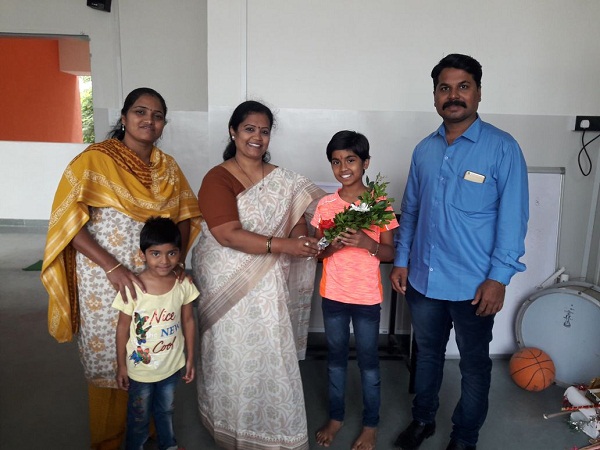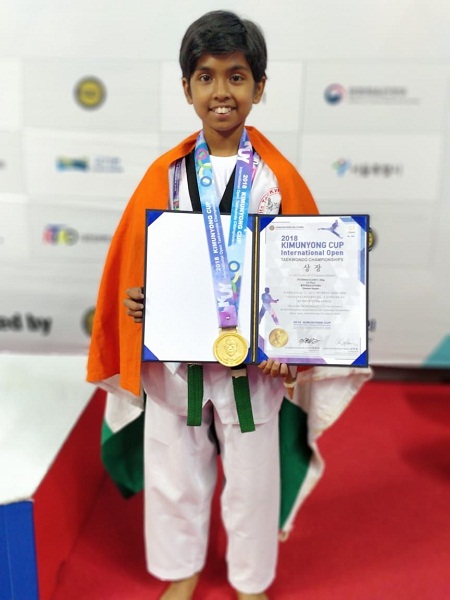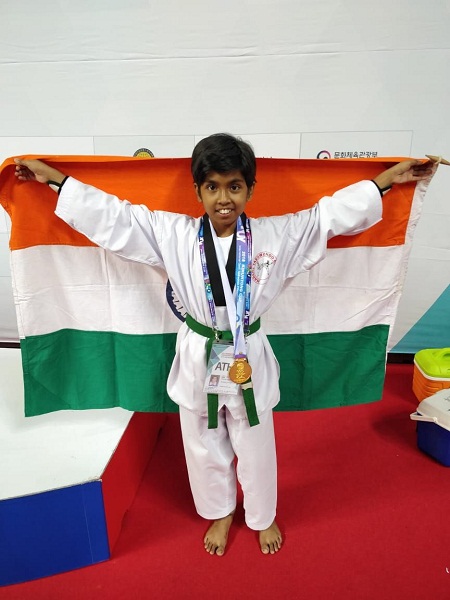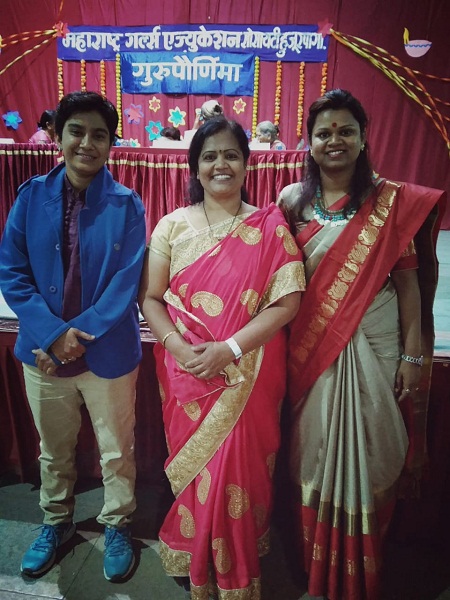 Sports Activitiy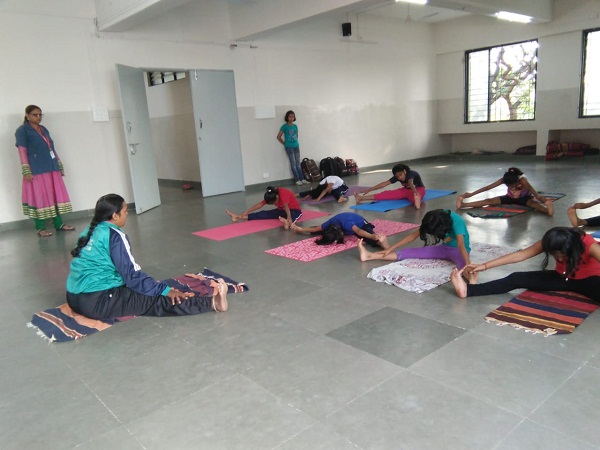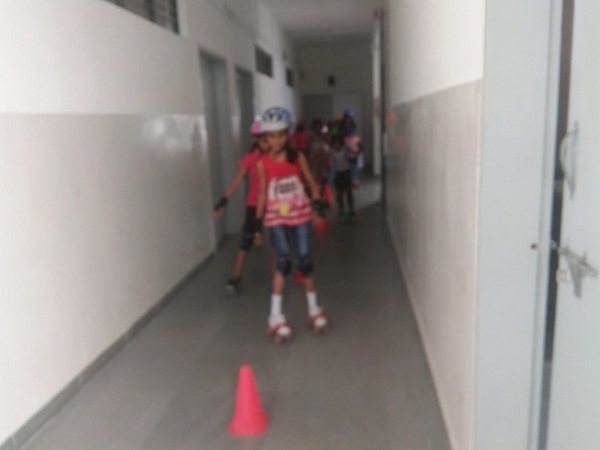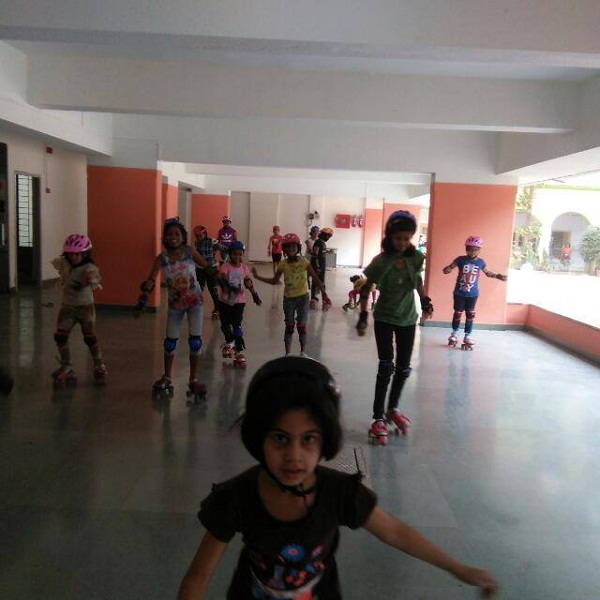 Picnic
School had organized picnic to "Prathamesh Resort" and field trip to "Anand Dairy", for the purpose of enjoyment, education as well as active involvement of the students.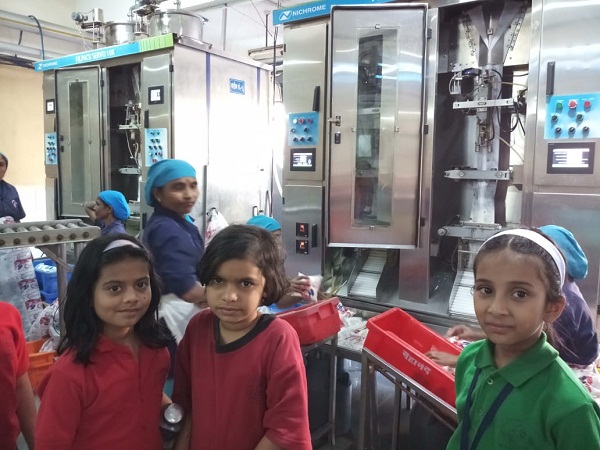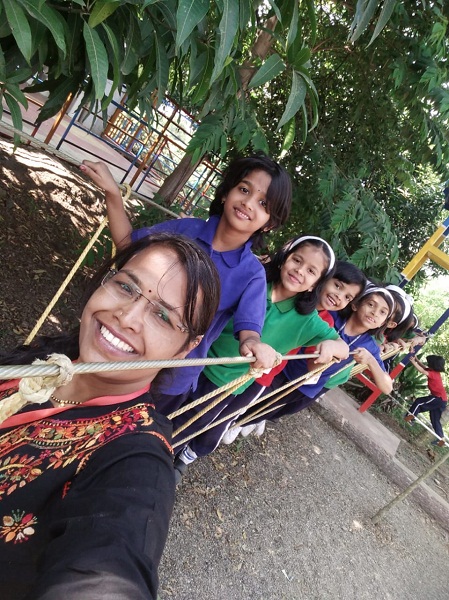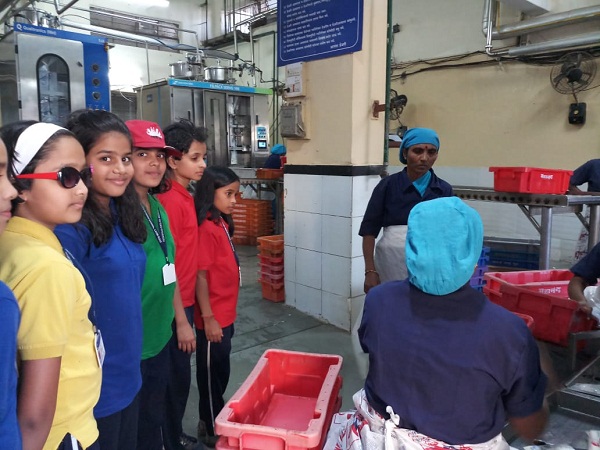 Oath ceremony
Oath ceremony was arranged on 27th august 2018 at Maharashtra girls' education society's Huzurpaga English Medium School, Primary Section Laxmi Road Pune 411030
Chief Guest Mrs. Sampda kunte, Mrs. Manjusha Borikar and Principal Mrs. Smita Mhaske guided the students. Captains, vice captains and junior captains as well as cleanliness monitors were selected from STD:- VI VII VIII by voting. House Mistress of each House was selected by voting. They are as follows:-
Red House: Mrs. Bhagyashree Khule
Yellow House: Mrs. Sharda Bandawane
Green House: Miss. Madhuri Dave
Blue House: Mrs. Sanghmitra Sonawane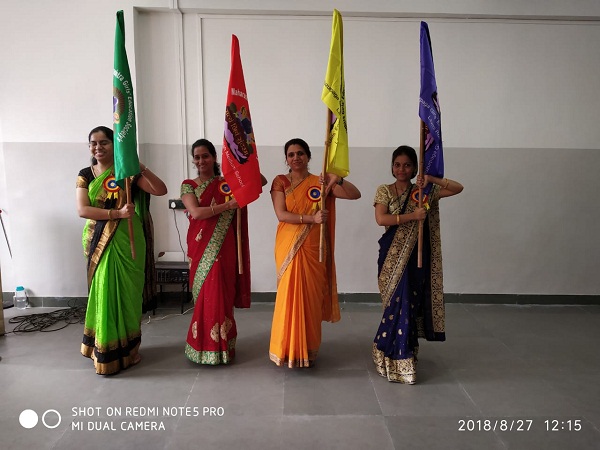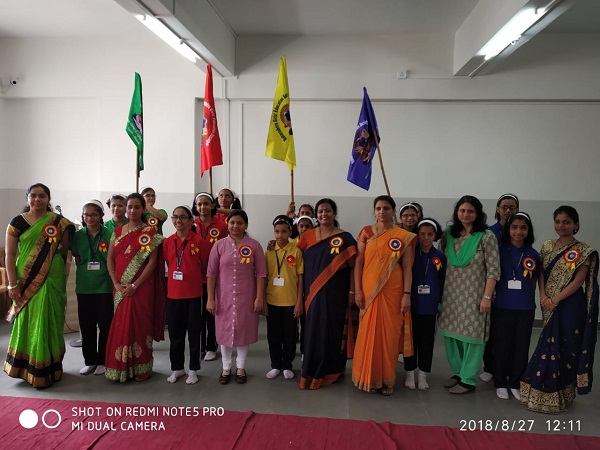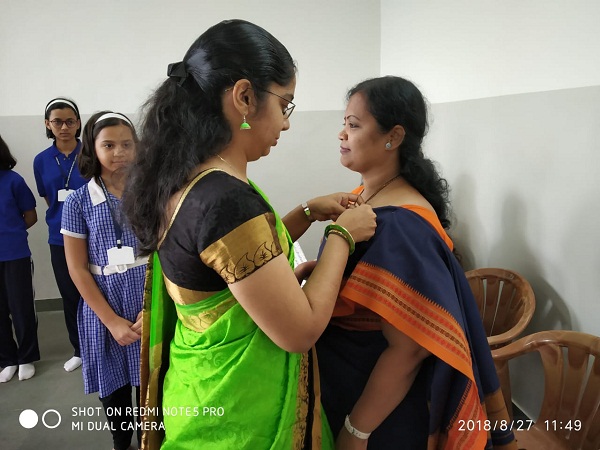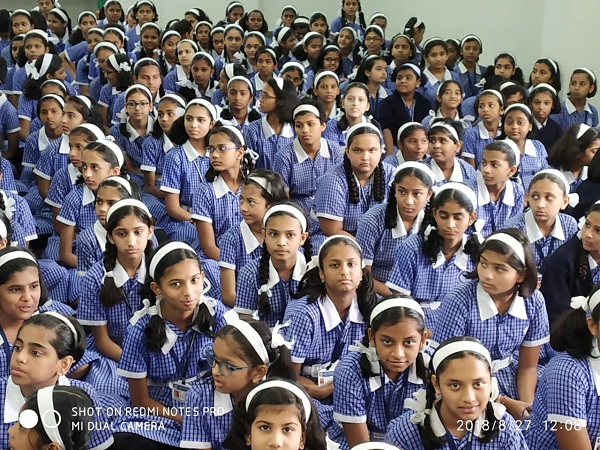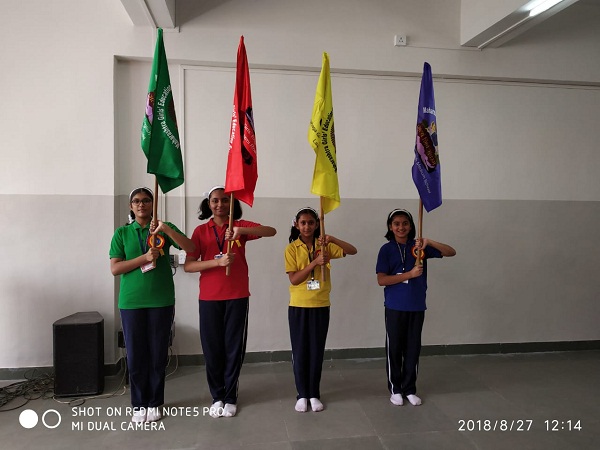 2016 - 17 Activities